Product name: Blue PTFE/white Silicone septa, magnetic precision screw-thread metal cap, 8mm centre hole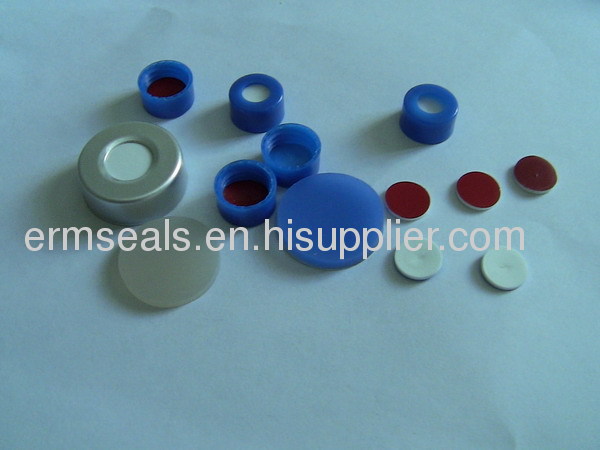 --------B
lue PTFE/white Silicone septa, magnetic precision screw-thread metal cap, 8mm centre hole


Our PTFE gasket produced by CNC machine or molded.Thereare flat-shaped, V-shaped,profiled and so on.It is homogeneous instructure, smooth surface, no defects ofair bubbles, crevices, layersseparation and machinery damages.
1,Usage:
A. electrical insulation parts
B. sealing parts
C. automobile parts
D. corrosive fluid conduit
E. connector accessories
F. chemical container

2,characteristics
1. Strong chemical-resistant.
2. Acid and alkali resistant.
3. Non-viscous, no aging
4. Used at the temperature from -180°C to 260°C
5. Has minimum friction coefficient of all know solidmaterial.
6. All standard sizes are available.
7. New molds can be made according to customers' requirements.

We can produce according to clients' requests and add fillingmaterials toproduce all kinds of sealing products with anyspecification.