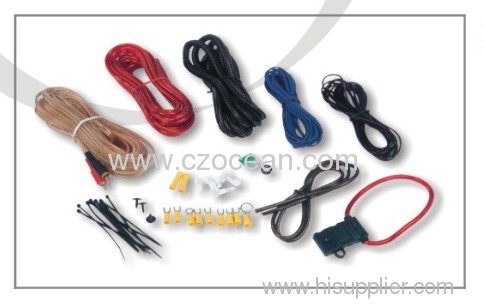 AMPLIFIER KITS

Our
amplifier kits
assure that your new amplifier is getting it's full share of power needed. All of our amplifier kits are high quality. Not all
amplifier kits
are created equal. Other kits may seem like they include everything you need, but that is FALSE. Our
amplifier kits
provide the best wire, connectors and has everything needed inside the kit to complete your amplifier installation.
6m, 8Ga clear red power cable
1.2m, 10Ga clear black ground cable
5m, 18Ga black trigger wire
6m, 18Ga blue trigger wire
6m, clear RCA single shielded cable
0.3m, 10Ga clear red cable
1.8m,split loom tube
we can offer the bset AMPLIFIER KITS. We are looking forward to your order.