(1) Supply high quality of St John's wort Extract with a competitive price

(2)Test Method:UV
(3)Appearance:Dark Brown Powder
(4)Latin Name:Hypericum Perforatum L.
St.John's Wort extract
100% natural products
Competitive price and high quality

St.John's Wort extract Spec: Hypericin≥0.2%, 0.3%
Main Function:
1.To prevent against depression
2.To prevent against bacterial infections
3.Treatment of pre-menstrual syndrome
It has been used for centuries to calm the nerves and treat depression. It also has been used to dress wounds, heal deep cuts, smooth bums and ease the pain of neuralgias. Taken internally, it has been used forulcers and gastritis. An infusion of the herb has also been used as an expectorant for bronchitis, a diuretic for the kidneys and an easing agent for menstrual cramps.
Health benefit:
1.Mild to moderate depressionSt. John's wort extracts improves mood, and decreases anxiety and insomnia related to depression. It seems to be about as effective in treating depression as many prescription drugs. In fact, clinical guidelines from the American College of Physicians-American Society of Internal Medicine suggest that St. John's wort can be considered an option along with antidepressant medications for short-term treatment of mild depression.

2.Menopausal symptoms. Some research shows that a combination of St. John's wort plus black cohosh can help improve menopausal symptoms.

3.The conversion of mental experiences or states into bodily symptoms (somatization disorder). Treatment with St.John's wort seems to reduce symptoms after 6 weeks of treatment.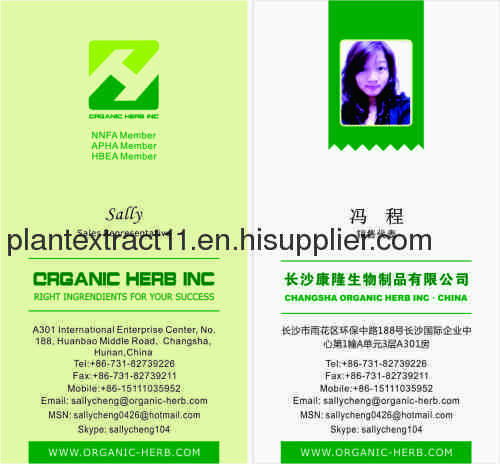 Valid period:
2 years when properly stored.
Packaging:
25kgs/drum or according to customers' requirements.
Storage:
Store in sealed containers at cool & dry place and Protect from light, moisture and pest infestation.