Introduction:

Used to make briquettes in charcoal, medicine, food, industry processing area. It is automatic Charcoal briquette machine from agricultural waste.
Biomass briquette machine grinders and briquetting presses are capable of densifying wood waste and many other agricultural feed stocks containing less than 12% moisture.
These feed stocks can easily be ground and pressed into a high value solid fuel briquette that can then be used for heating and energy applications.
Biomass briquette machine investment is a best project to generate revenue from agro-forestry waste and to produce Green Energy to protect the global environment.
The awareness of using Eco-friendly & Non-conventional Bio-coal / Bio-fuel is increasing day-to-day due to the increasing of the conventional fuel cost.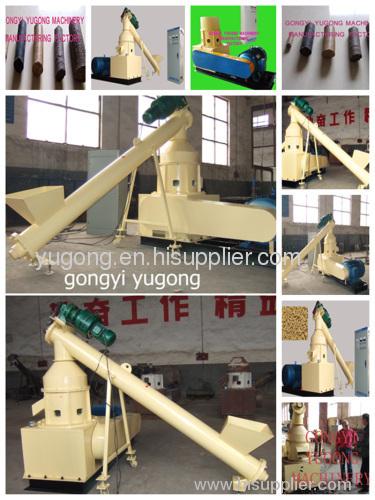 Raw matetrial:
The final bio-fuel briquette is made by the advanced straw briquette machine. Almost all type of Agro-Forestry waste can be used, including: wood chips, maize stalks, soybean stalks, broomcorn stalks, cotton stalks, rape stalks, peanut plants, sunflower stalks, bamboo saw dust, bagasse, etc.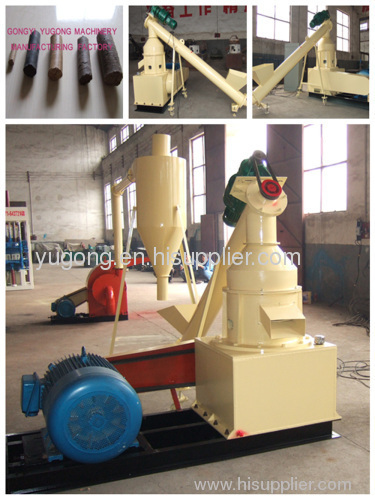 Features:

Use wood chips, saw dust and various biomass/ag residues to make the briquettes.
Cost saving management of waste material by reducing the volume of waste to be handled.
Effectively helps with compliance of local regulations mandating reduction of solid waste.
Converts waste into a valuable heating source for colder climates
Increases profitability by converting waste into a marketable product.
Design allows for incorporation of multiple units in parallel for unlimited capacity.
The series feature is flexible combination, high precision, simple operation.
The machine has a reasonable layout, compact structure, easy to operate, precise ingredients, reliable control.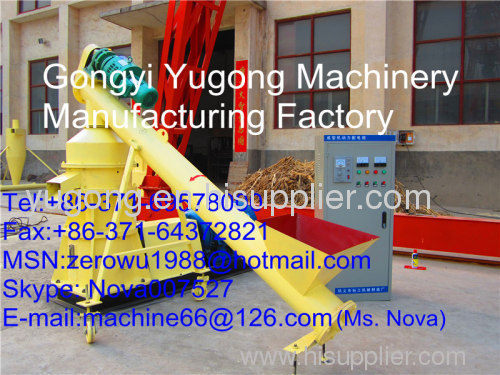 Advantages:

a. High efficiency and output with low energy consumption: trough its reasonable and professional
design, the machine feeds and press evenly, and discharges pellets with low damage. The pellets
it produces are smooth and even, of high standard hardness and heat value.
b. Movable flat die wood pellet press with motor, creates no oily fume or pollution, and low noise.
c. Stronger and durable spare parts, such as that the roller is made by high grad complex alloy steel
d. Of various kinds of pore diameter flat die to choose.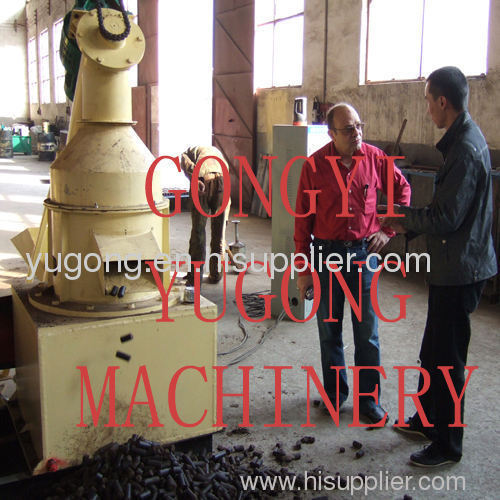 The mould is flexible, that means if customers want to produce what kind of briquette then they just need to change the mould into the corresponding one.
Special kind of briquette can be produced according to customer's requirement.
As a professional biomass briquette making machinery manufacturing factory, we believed that success comes to a great service.
Sincerely hoping that our briquette making machine could meet your production needs and that both sides could cooperation happily!