Product: Ac washing machine motor and spin motor

The motors can be customized according to the different voltages , freqencies and rotation speed .
performance characteristics
Smoothing in operated,strong loading capacity,fast startup,long work times.
The quality is convincing, and the price is suitable. In addition, we can develop new products according to the customers need.
Performance characteristics :
optimized design,smooth running,good starting,slow heating up and long servce life.
1-Shaft diameter can be any as customers needs.
2-Shaft length can be any as customers needs.
3-Stator height can be any from 6mm to 20mm
4-Mounting holes size and distance can be any as customers needs.
5-Brackets can be either metal or aluminum. Its height can be changed.
6-Motor rotation direction can be CW or CCW.
Washing Machine Motor / Washing Motor/ Washer Motor
Performance
Smoothing in operated,strong loading capacity,fast startup,long work times.
MODEL
Voltage
Frequency
R/MIN
POWER
P
XDT-45
220V
50-60HZ
1370
45W
4
XDT-60
220V
50-60HZ
1370
60W
4
XDT-70
220V
50-60HZ
1370
70W
4
XDT-80
220V
50-60HZ
1370
80W
4
XDT-90
220V
50-60HZ
1370
90W
4
XDT-120
220V
50-60HZ
1370
120W
4
XDT-135
220V
50-60HZ
1370
135W
4
XDT-150
220V
50-60HZ
1370
150W
4
XDT-180
220V
50-60HZ
1370
180W
4
XDT-45-2
110V
50-60HZ
1640
45W
4
XDT-60-2
110V
50-60HZ
1640
60W
4
XDT-70-2
110V
50-60HZ
1640
70W
4
XDT-80-2
110V
50-60HZ
1640
80W
4
XDT-90-2
110V
50-60HZ
1640
90W
4
XDT-120-2
110V
50-60HZ
1640
120W
4
XDT-135-2
110V
50-60HZ
1640
135W
4
XDT-150-2
110V
50-60HZ
1640
150W
4
XDT-180-2
110V
50-60HZ
1640
180W
4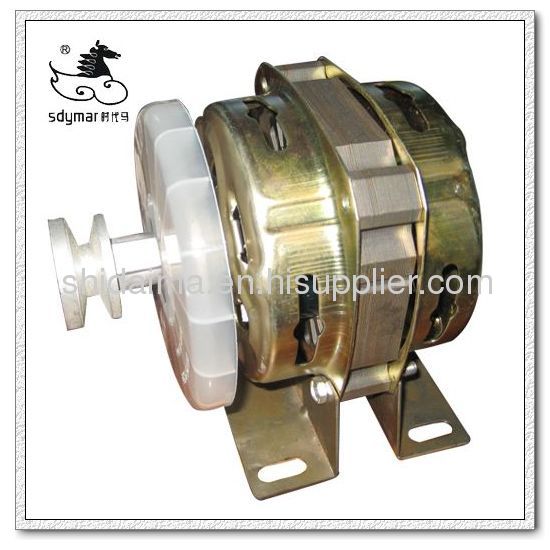 Ac washing machine motor and spin motor


MARKET: