Copper Wire Cloth



Brass wire, phosphorus and copper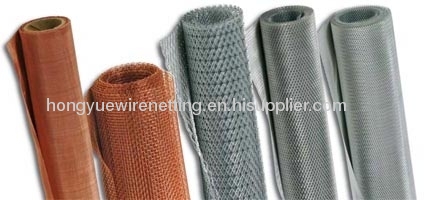 Brass Wire
: High brass (80% copper, 20% zinc) wire and low brass (65% copper, 35% zinc) wire have much better abrasion resistance, better corrosion resistance and lower electrical conductivity when compared to copper wire.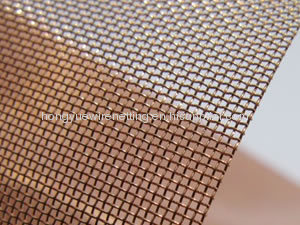 Copper Wire
: Copper wire offers excellent electrical and thermal conductivity. It is non-magnetic, anti-sparking and is resistant to atmospheric corrosion, salt air and brine. Copper applications are limited due to its low tensile strength, poor resistance to abrasion and common acids.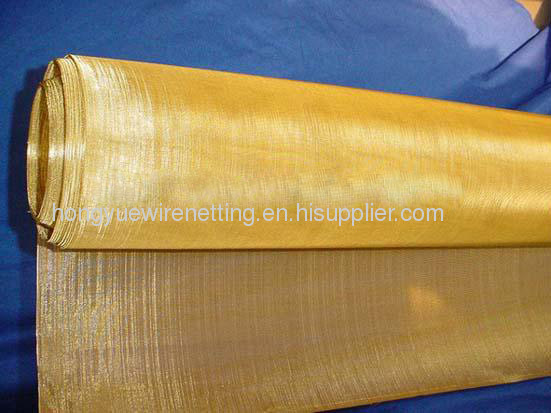 Copper Wire Spec
Brass mesh 6mm/inches---200mm/inches,
Width: 0.20-1.5m
Copper network 4mm/inches-200mm/inches,
Width: 0.76-1.2m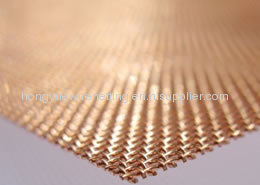 Phosphor Bronze Wire
: This copper-tin (4% to 9% tin, approximately 0.25% phosphorous with the balance copper) alloy wire is corrosion, wear and tear resistant was frequently used in the past for fine mesh cloth.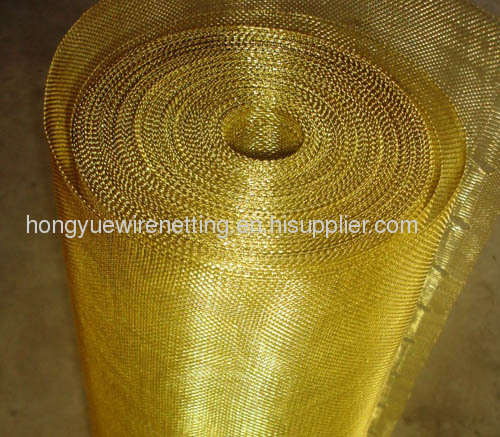 Features
Copper Wire Mesh is also named Copper Wire Cloth; it has better abrasion resistance, better corrosion resistance.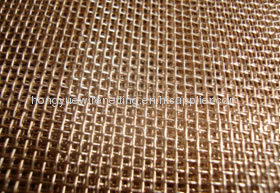 Weaving Type
Plain weave, Twill Characteristics: wear resistant and non-magnetic, malleable.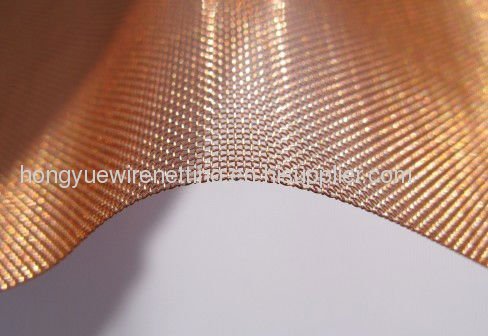 Application
Screening a variety of particles, powder, porcelain clay, glass, porcelain printing, filtering liquid and gas, industrial filter, petroleum, chemicals, printing. Used for electronic equipment against electromagnetic interference, customs, aviation and space, power, information industry, machinery, finance, high-frequency medical equipment, measuring and testing, military and government secrecy authorities.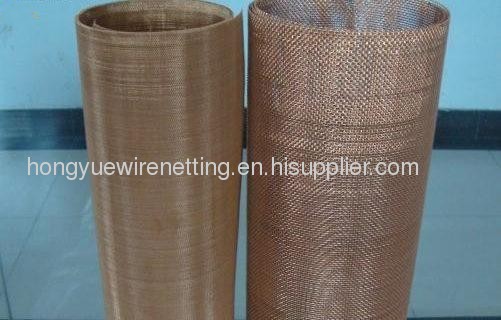 Packing
Packaged with Kraft paper and plastic paper, and then fasten the two ends use tie wire.
For sea or air freight, wooden box will be needed.