Sun Shade Netting

Specification : ( other kinds as per your request )

width: 1) round wire:1m ~4m; 2) flat wire 1m~10m

length : can be customized as per your requirements

shade rate: 30% - 95% or as your request .

Weight:55g/m2~240g/m2

Color: Green, dark green, black, yellow, gray, blue, etc

Shade Netting
Plastic mesh agricultural shade netting offers protective covers specifically for agricultural use to enhance earlier, higher yields and protection against winter weather, spring freezes and pests. This kind of shade netting increases soil and air temperature during daylight hours and it slows heat loss and keep the soil temperatures at night.

Materials:
HDPE: high-density polyethylene
PE: polyethylene
PP: polypropylene

Specifications:
1 weight per square meter: 35g to 300g
2 width: 1m-6m. Length:50m – 300m
3 sun shade rate. 40% to 99%

Usage:
Plastic shade netting for agricultural protection, pest protection and increased yields.
Features and benefits of using shade netting for agriculture:
Early Planting and Earlier Harvest
Improved Plant Growth and Higher Yields
Frost and Cold Weather Protection
Heavy Rain, Hail and Storm Protection
Insect, Animal and Bird Protection
Suitable for: sweet corn, strawberries, spinach, celery and many more. It has also been used for new lawn seeding and to protect seed from harsh sunlight and birds while helping retain soil moisture. It also be widely used in greenhouses to keep retain moisture for seeds. This plastic netting is UV stabilized to promote reuse. It is easily laid manually or mechanically
.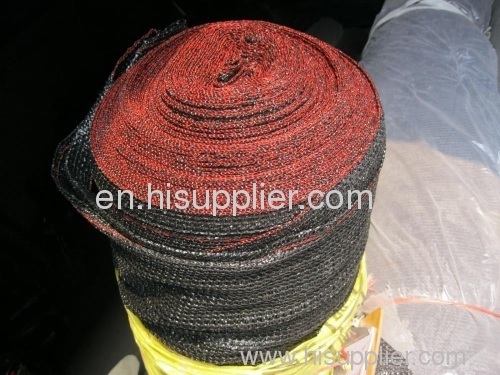 PVC Coated Sunshade Net