Low Price Concertina Razor Barbed Wire



Characteristics
With beautiful and sharp blades and strong core wire, razor wire has the features of good deterrent effects, nice appearance, easy installation, economical, practical and other properties.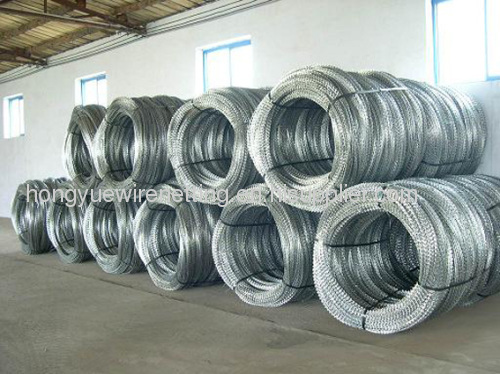 Technique
Razor barbed wire is a kind of blocking material, which is composed of blades made of galvanized steel or stainless steel plate with punching a sharp knife flake and a high tension galvanized core wire or stainless steel core wire. With its unique appearance and security, razor barbed wire can achieve excellent protection and screen effect. The mainly material of razor barbed wire are galvanized steel and stainless plate.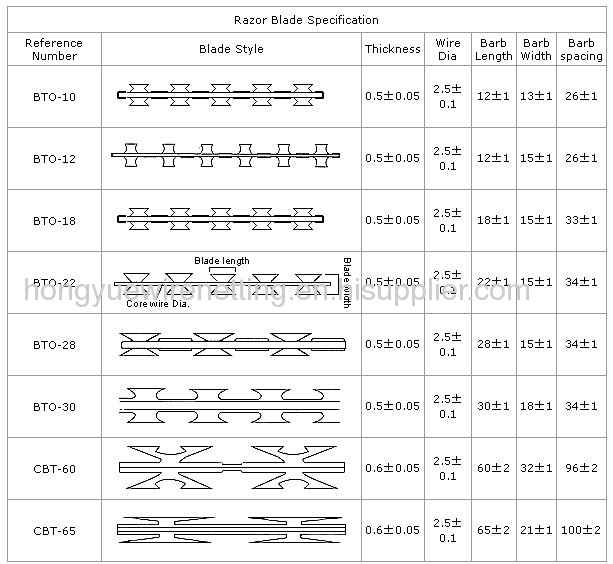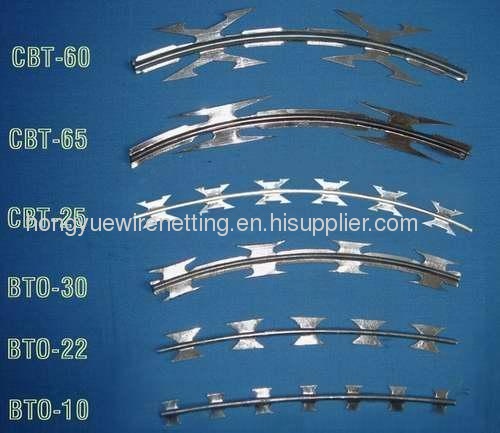 Classification
Razor barbed wire can be classified into concertina coils, straight type razor wire, crossed type and flat type according to the installation models.