DESCRIPTION:

(1) 500W Peak Power&180W RMS
(2) 1.75" compression driver
(3) 60 OZ magnet
(4) 3.0" KSV Voice coil
(5) 40-20KHZ Freq. Res.
(6) 99dB SPL&123dB Max.
(7) Dimension:462x380x680mm
(8) Weight: 23kgs

FEATURES:
Heavy-duty cabinet make high power stable.
Wide open area rear panel bring extra watts amplifier .
Compact fine molded with handle for easy carry .
Perfect for both stand mountable and floor monitor .

Applications:
Live sound reinforcement,speech and vocals,music playback in entertainment,A/V,and institutional venues.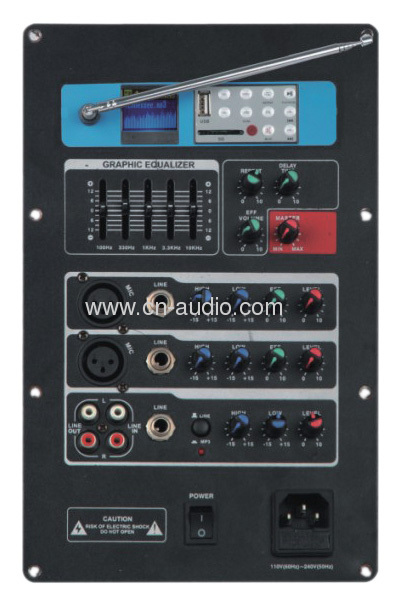 Cabinets available in 2 sizes of 12" and 15"
Amplifier available:
PMY**AUQ
PMY**AUR
PMY**AUE
PMY**AUD
Available ** :
08 , 10 , 12 , 15
12 , 15
12 , 15
12 , 15
What included:
USB/SD/LCD Screen/Remote Contrl/Song Name display/
FM radio/EQ
USB/SD/LED display/FM radio/
Remote control
USB/SD/LCD Song Name display/
Remote Contrl/
Folder track/
EQ/Echo/FM radio
Class-D ,USB/SD/LCD Song Name display/
Remote Contrl/Folder track/EQ/Echo/FM radio
Model for 12"
PMY12AUQ
PMY12AUR
PMY12AUE
PMY12AUD
(1) 400W Peak Power&150W RMS
(2) 1.34" compression driver
(3) 50 OZ magnet
(4) 2.5" KSV Voice coil
(5) 48-18KHZ Freq. Res.
(6) 95dB SPL&118dB Max.
(7) Dimension:405x330x589mm
(8) Weight: 20kgs
Model for 15"
PMY15AUQ
PMY15AUR
PMY15AUE
PMY15AUD
(1) 500W Peak Power&180W RMS
(2) 1.75" compression driver
(3) 60 OZ magnet
(4) 3.0" KSV Voice coil
(5) 40-20KHZ Freq. Res.
(6) 99dB SPL&123dB Max.
(7) Dimension:462x380x680mm
(8) Weight: 23kgs
Other cabinetS with same rear panel available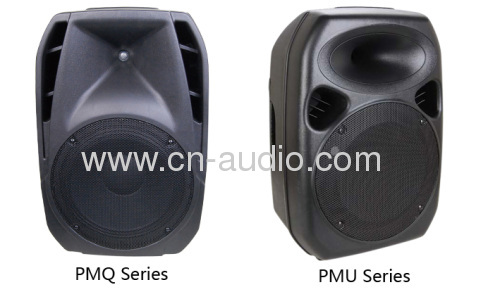 The reason to work with Ningbo Central Star:
1) Focus on details
2) Full line pro audio One-stop service
3) Well quality control and guarantee (Free spare parts)
4) Minimum OEM/ODM quantity request

You can see us at 2 Tradeshows we will go in year 2011:
PROLIGHT + SOUND SHOW SHANGHAI 2011
Exhibitor: Ningbo Central Star Electronic Technology Co.,Ltd
Booth: 4B87 OCT 11-14
WINTER NAMM 2012
Exhibitor: Ningbo Central Star Electronic Technology Co.,Ltd
Booth: hall B 5272 JAN 19-22