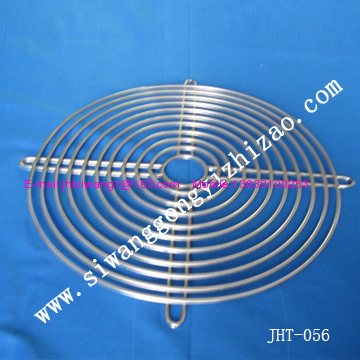 Material:
Stainless steel, metal, high temperature resistant, coating.
Technology: 302.304.316.316L.
Stainless steel, stainless steel wire mesh, crimped wire mesh, stainless steel nets, steel mesh, argon arc welding etc
Applicable scope:
1. Air conditioning, motor, fan cover.
2. The radiator, blower, generator and diesel engine etc, wind cooling and ventilation protection.
3. Auto protection, rail transport, construction engineering, electrical industry, communication engineering
Product advantages:
1. With plastic-sprayed surface galvanized or solid solder, beautiful, will not rust, corrosion resistant, easy to clean.
2. A resistance welding and welding technology, make the products have no welding joints, excellence and without burr, fall off, safe use.
Wire Diameter

In inch

In metric unit(mm)

1/4" x 1/4"

6.4mm x 6.4mm

22,23,24

3/8" x 3/8"

10.6mm x 10.6mm

19,20,21,22

1/2" x 1/2"

12.7mm x 12.7mm

16,17,18,19,20,21,22,23

5/8" x 5/8"

16mm x 16mm

18,19,20,21,

3/4" x 3/4"

19.1mm x 19.1mm

16,17,18,19,20,21

1" x 1/2"

25.4mm x 12.7mm

16,17,18,19,20,21

1-1/2" x 1-1/2"

38mm x 38mm

14,15,16,17,18,19

1" x 2"

25.4mm x 50.8mm

14,15,16

2" x 2"

50.8mm x 50.8mm

12,13,14,15,16