type:truck valve stems
More than 30 kinds of tyre chuck with clip in different type are available

Brass construction. Closed,opened
long barb for 8 mm air hoses.
Fits on European tire changers.
With 8mm ID Hose Barb.
Clip locks onto the valve while inflating the tire.

A single clip on connector for standard bore (car, truck, bus, etc) tyre valves.
Open connection for use with all types of tyre inflation gauge.
Select hose stem size from sheet.

Model Number

Tube sizeΦ

Tube lenght

Body material

Clip material

Finish

Type

AC104

4mm

15mm

brass

steel

Chrome,

nickelage,

self color

Open type close type

open:not on a tire valve stem

close:on tire valve stem air will blow out.

AC106

6mm

AC107

7mm

AC108

8mm

AC110

10mm

AC108L

8mm

25mm

AC108Lair chuck (finish:self color)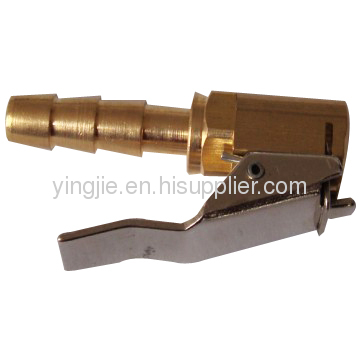 8mm tire inflation: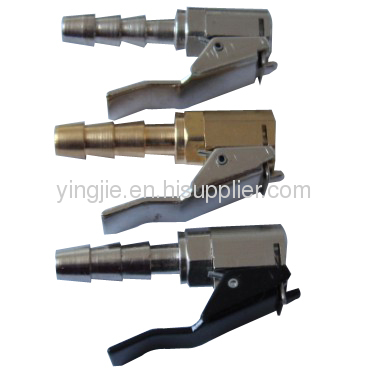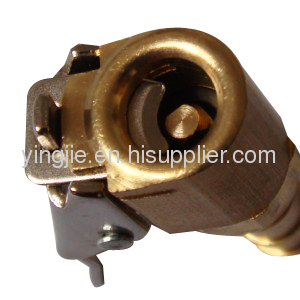 packing:
10pcs/poly bag,
500pcs/Carton
GW:17KG
MEAS:34*23*17CM

tire inflation chuck 8mm hose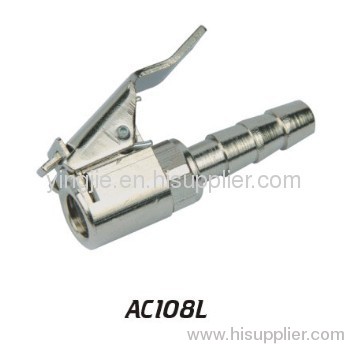 tire inflation chuck 8mm hose
All Tire valve tool would be found in our factory
Such like: Balance weight tool, tire repair tools, valve core tools ,tire valve inflation air chuck and so on.
waitting for your inquiry and business cooperation.
Should you have any questions, please do not hesitate to contact us.we will reply ASAP (general in 24 hours).