Free standing cabinets Feature:


1. External Size (HxWxD) 532 x 374 x 426(mm)
2. Internal Size (HxWxD) 460 x 302 x 337(mm)
3. Packing Size: (HxWxD) 565 x 420x 460(mm)
4. Lock: Double bitted key lock
5. Weight: 49KG
6. Loading capacity: 257 pcs in one 20" container
Double-walled steel with lasr cutting construction offers resistance in case of bludgeon attach
Standard locking is a high quality 5 lever key lock double bitted
Equipped with two adjustable and removable shelves
Suitable for rear or floor fixing - bolts supplied.
Manufactured with 5mm door thickness , 3mm outside body and1.5mm for interior body
Horizontal and top vertical bolts protected by drill
Back and bottom anchor holes provide
Special quality painting with expoxy powder
UL Listed electronic lock or Lagard combinaiton lock can be optional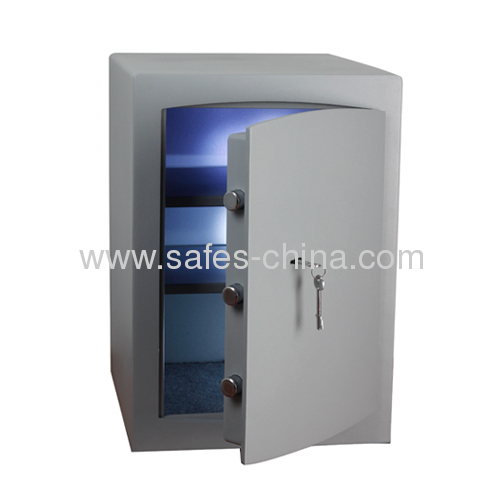 Eurograde free standing safe according to EN1143 standard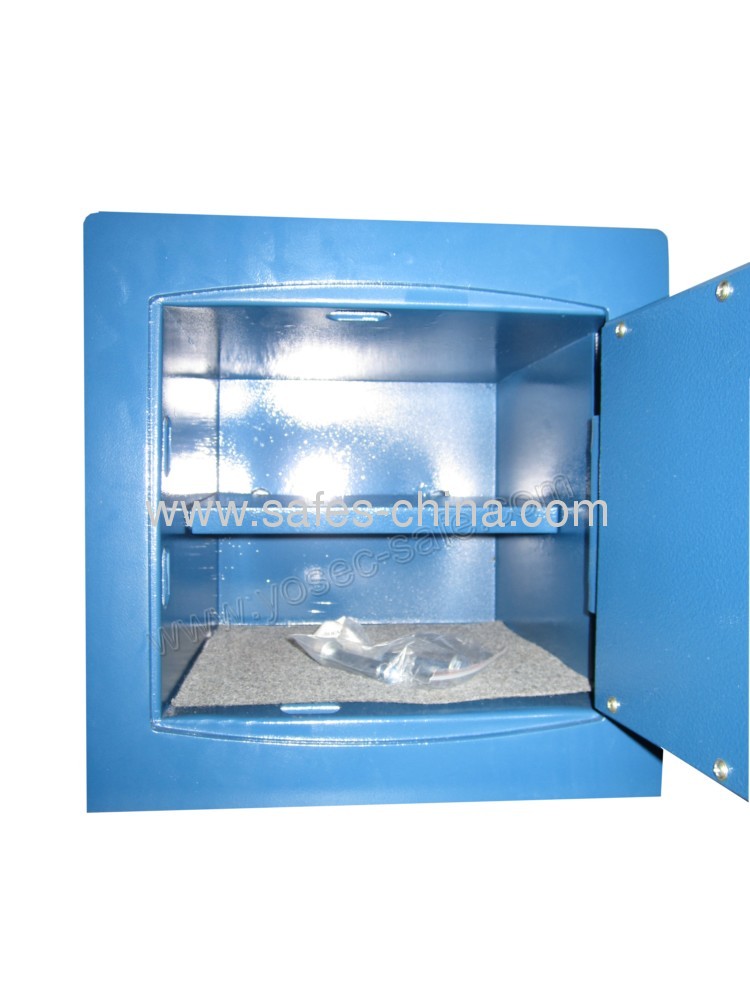 Fireproof small home safe with laser cutting door image