The series of LF-28 are hydraulic cartridge type adjustable flow control valves, the section throttle by changing the length or throttle valve to control fluid flow.

The hydraulic cartridge type adjustable flow control valve is a simple one-way flow control valve, hydraulic pump in the quantitative system, and pressure relief valve with the throttle, throttle system can be composed of three kinds, namely, into the oil throttle system, back to the oil system and the bypass throttle system.
The screw in cartridge throttle valves without negative feedback function, can not compensate for load changes caused by the speed of instability, little change is generally used only for the load or speed stability is not critical.

The technical information of hydraulic cartridge type adjustable flow control valves:
Max. operating pressure: 240bar
Rated flow capacity: 30L/MIN
Internal leakage: ≤0.3ml/ min. at pressure of 220bar
Recommended filtration: 25 MICRON
Hydraulic fluids: Mineral Oil, Viscosity 10 - 400 cST
Temperature range: -30° C to +110° C
Cavity materials: Aluminum and steel, please indicate before ordering
Note: For extension of the service life, It is better to use the condition where is no gas or dust in ambient which can corrupt metal or destroy nonconductor
Please contact us for any special products.
The hydraulic cartridge type adjustable flow control valves technical data and installation dimensions as follow;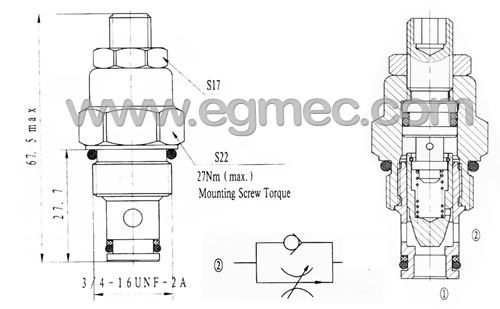 Cavity dimensions: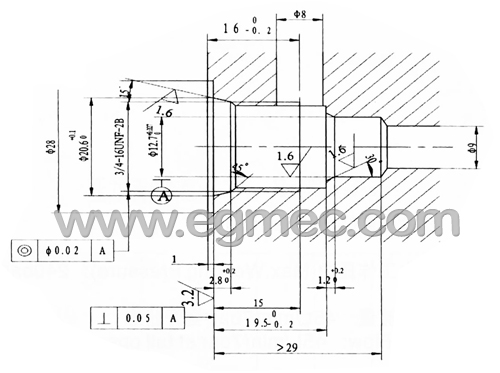 Pressure and flow curves: