WELCOME to My Shop Commodity, Competitive Price, Customer First
Your business with me will be a pleasant experience for you. I am dedicated to bring joy, safe and top-quality products for you. All the products I offer in my store come with fashion style, superior quality but cheaper price all the time. When you place order, please do not hesitate to leave more detailed requirements you want, and then I will arrange the goods for you as soon as possible. First time, we do business; next time, we become friends. Hope you enjoy the whole process!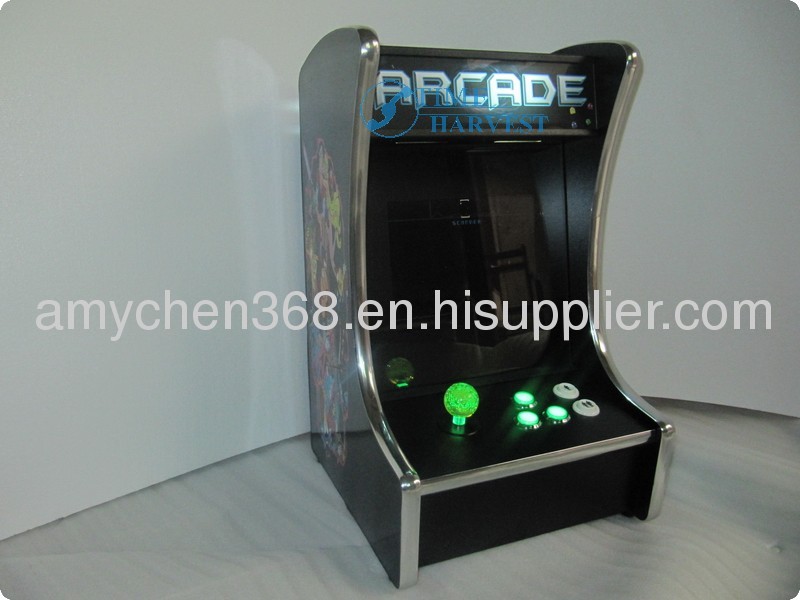 Description
1. Installed 19 in 1 Classic Games
2. 10.4 inch TFT LCD
3. Toughened glasst
4. Illuminated 4/8 way switchable joystick
5. Illuminated Round button
6. Credit button
7. Black MDF melamine board
8. Chromet-T-molding
9. Product Size: 350*265*580MM
10. Packing Size: 400*440*690MM
11. Weight: 25KGS

We offer good quality PC Board, Video Game, Multi Game, Multi Cartridge, Vending machine, Pinball Machine, Kiddy Rides, ABS cabinet available for 21"~25"monitor, heavy steel cabinet for 25"~29" monitor with Jamma connector, and some spare parts, Coin Acceptor, pushbutton, joystick, etc. For Amusement machines.

Please contact to me if you are interested in our products, we will send you the datas in details.