4W MCOB LED Bulb E27 R50 Silver Hyun Series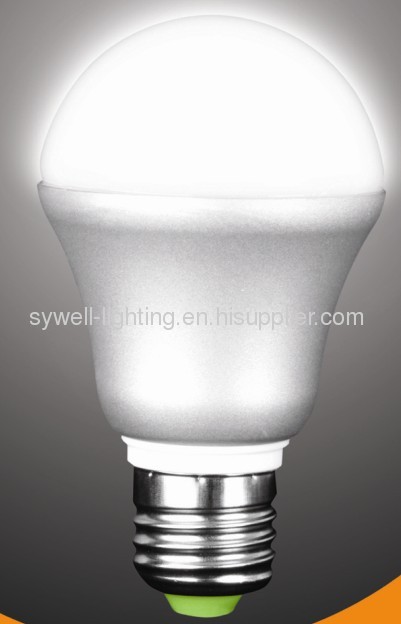 Model No.: SL-MCR50-4W
Features:
1-: MCOB technology--multi cup/chip on board packaging
2-: Led Brand: Epistar
3-: High luminous efficiency---up to 100Lm/W for whole lamp
4-: Good radiating, achive
5-: Long life>40,000hrs
6-: Withstand high voltage up to 4500V
7-: Good light consistency: ±150K
8-: Low luminous decay: less than 1% for first 1000hours, less than 4% for first 3000hours, less than 6% for first 5000hours
9-: Certifications: CE,ROHS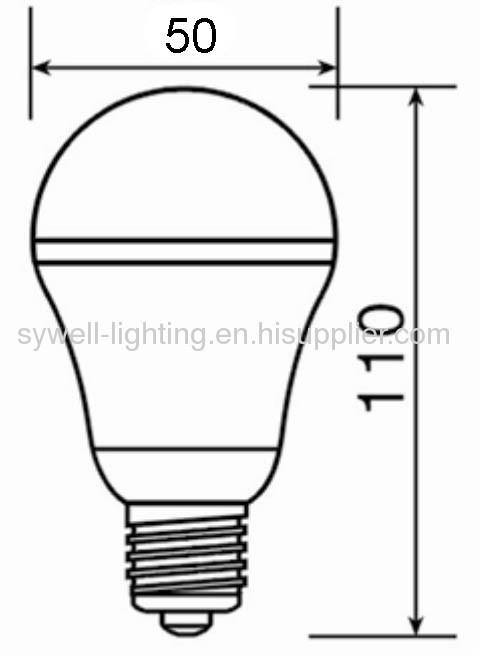 ---size:(W)60mmx(H)120mm, Net weight:110g
Specifications:
LuminousEfficiency

95-105Lm/W(CW)

90-100Lm/W(DW)

85-95lm/W(WW)

ColorTemp.

5800-6300k(CW)

4000-4500(DW)

2700-3000k(WW)

InputVoltage

AC185-265V

LuminousFlux

380-420Lm(CW)

360-400Lm(DW)

340-380Lm(WW)

Size

D50xH90mm

CRI

>70Ra

PowerFactor

>0.5/>0.8

BeamAngel

>120°

Wattage

4W

AverageLife Time

>40000hours

Warranty

3Years

WorkingTemp.

-30℃ to +50 ℃

CapBase

E27/E14

Weight

50g

Material

Die-CastAluminum+ PC
Light Technical Characteristics:
Luminous Efficiency: 90-105Lm/W(cool white), 80-90Lm/W(warm white)
Luminous Flux: 360-420Lm (cool white), 320-360Lm (warm white)
Color Temperature: 4500K-6500K(cool white),2700-3500K(warm white)
CRI: >70Ra
Power Factor: >0.5/>0.9
Beam Angle: >120
Energy efficiency: European Energy Class A
LED Brand: EPISTAR
Electrical Characteristics:
Power: 4W
Working Voltage: AC 85-135V OR AC 185-265V
Frequency: 50~60Hz
Working Temperature: -30 ℃ to +50 ℃
Dimmable Version: Not available
General Characteristics:
Cap Base available:E27/E26/B22/E17/E14
Lamp Size: D50xH90mm
Lamp Weight: 75g only
Material: Die-Cast Aluminum + PC
Average Lifetime: >40000 hours
Warranty: 2 Years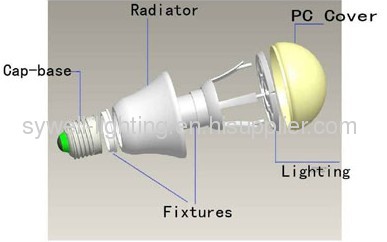 Product Application:
They can be used as lighting and decoration at places such as home, market, office, say, as localized lighting for the murals, the corridor and the stairway, and as lighting and decoration for display cabinets in the sales field. Some commodities such as jewelry, accessories and antiques may become faded or old due to the heat generated by traditional lights, while LED light source has completely overcome such problems.
Our Promise:
To be our client or parterner, enjoy and gain more profit from the business.
Contact us Now!!!