road street lighting description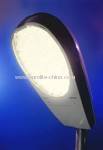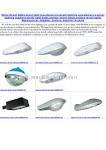 lighting fixture:
1.perfect design for two bulbs
2.high quality iron housing with powerd coated surface for corrosion resistance and durable use
3.high purity anodized aluminum reflector
4.two bulbs:2*40W
5.size:400*1380*260mm
6.certification:CE/CB/CCC/ISO/FCC/ROHS
lighting sources :
1.Super long life
Induction lamps don't have the fragile electrode and filament , and their life depend on the components of electric ballast . So that it may continuously work for 100,000 hours , which is 100 times than normal lamps ;
2.Start instantly
Induction lamp can start instantly and hotly , and the startup speed may reach miliseconds ;
3.No flicker and glare , can protect our eyes
According to the reference books , people will never feel the flicker when the work frequency of light source reaches 40 KHz . The induction lamps' work frequency is 210 KHz , at the same time , it also has some other features like wide color temperature range of 2700-6500K and high color rendering index of CRI >80(Ra). So when designing for illuminate, it can also have an advantage of eye sight protection ;
4.Perfect optical properties
The"wide light" of induction lamp has full spectrum , similar to the sunlight ;
5.Perfect color reducibility
In our daliy life and work , the light source is not only need to be bright but also real, this is to say the color renering index of light source must be very high . The color rendering index of induction lamp is more than 80(Ra);
6.The index of EMC is low
We use the low-frequency electromagentic of 300 KHz , matched with metal shield sructure and anti-jamming electrnic line , the performance of EMC and EMC of induction lamp has reached the international L-level . So induction lamps do well with guarantee equipment's safe-working and protect the safety of power grid and circuit;
7.Widely used
Induction lamps can be widely used in road & bridge lighting (attached with pictures) , tunnel lighting , commercial & offic lighting , mall & workshop lighting , stadium & museum lighting , city lighting etc.;
8.Save money for users
As roducing small amount of heat , the induction lamp will lead a Substantial Increase in room temperature . It will reduce the energy consumption of air conditioner . As the super long life of indcution lamp , it will reduce fees of maintenance for users(artificial and cost of products ); As hte high efficiency of induction lamp , it will save money and power load for users.
Features as below:
-IP65
-High pressure die casting aluminum housing
-corrosion resistance
-High purity anodized aluminum reflector
-specialized designed reflector get high reflect efficiency
-5mm tempered glass lens
-Heat-resistant silicone rubber seal
-with LTTS rectangular shape lamps 80W-300W
(color temperature 2700k~6500k are available, 110V~347V as customers' requirement)
-application: highway entrance/exit, suburban road,factory road, uptown road,etc
Advantage:

1. Harmful glare and flash does not exist. The dazzling, visual fatigue and sight interference caused by harmful glare of common street lamp is eliminated. As a result, the driving safety is improved.
2. No time delay occurs after the startup. Normal lightness can be achieved immediately after the electrification, so no waiting is needed. The long-time startup of conventional street lamp will not occur any more.
3. Environmentally friendly and pollution free: the lamp is free of contamination elements like plumbum and hydragyrum etc., and will not cause pollution to environment.
Application:


Urban road, sidewalk, square, school, park, courtyard, residential area, factory
site and other places where exterior lighting is needed



Addition:
the minimum quantity:10piece/pieces
delivery date:within 7-10 working days after payment
volume of production:10000 Piece/Pieces per Month
packing: standard export carton
transport: ocean
terms of payment: L/C,Western Union,T/T