high power LED Down light description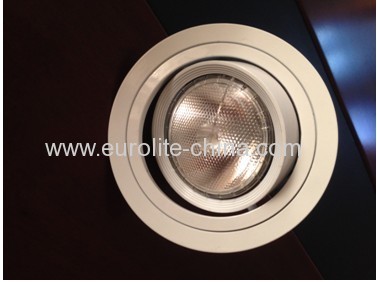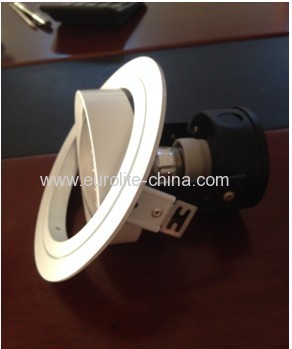 ----
high power led down light

Features
1) Base type: bases avalable
2) Energy-saving and environmentally-friendly, no UV or IR radiation
3) Full range of colors: cool white, warm white, red, blue, green and yellow
4) Superior thermal management with internal copper heat conductor and external aluminum housing
5) Beam angle: 15/ 30 / 45 /60 etc degrees (glass lens, optical grade)
6) Body temperature: less than 53 degrees Celsius
7) Environment temperature: -40 ~ 70 degrees Celsius
8) Light decay: 30%/10,000h

Application:
Under cabinet lighting
Art lighting
Boat and accent lighting
Recess and shelf lighting
led down lights significantly improve energy efficiency in any installation and they are used widely for general ambient lighting in homes ,offices and public facicities.
Features:
Great for under-cabinet and other low voltage applications
To be used with constant current LED driver
High output white or warm white LED
50, 000 hours lifespan (17 years at 8 hours a day)
Luminous flux: 825lm
Beam angle: 30, 45, and 60 degrees
Constant current regulation
Proprietary design for excellent thermal management and lumen maintenance
5 years warranty
Using the PWM technology dimmable design,By using the remote control dimmer to adjust the brightness and the colour temperature as well,And also it can be marked as free group synchnization control system.
●Using the 2.4G high frequency wireless remote control,with low power consumption ,longer transmission distance ,strongh anti-jamming ability,And also with good effiency from air communication rate as well.
●Energy saving and environmental peotection,Save over 70% energy than incandescent lamp,no ultraviolet rays and ultra red-ray radiation,without Pb and Hg.
●Use the wide input voltage with the high photoelectric conversion efficiency,Not only ensure the product stability,and also reduce the electricity consumption for world wide usag .
●Lifespan is 25,000 hours.


Specification:
350mA constant current operating for 1W/700mA and constant current operating for 3W
Body material: anodized aluminum
Operating temperature: -35 to 45 degree Celsius
30 degree Celsius or other as customer' s special requirement
Note
:
1.High purity aluminum reflector, most accurate light beam, the reflection effect is best .type
2, symmetry narrow Angle, wide Angle and asymmetric light distribution system.
3, open behind replacement bulbs and easy maintenance.
Addition:

the minimum quantity: 10piece/pieces
delivery date: 7-15days after payment
volume of production: 50000 Piece/Pieces per Month
packing: neutral package
transport: ocean
terms of payment:L/C,Western Union, T/T