razor wire machine

material:hot dipped galvanized wire and hot dipped galvanized sheet,high tensile wire,stainless steel sheet
single/cross.
The
Razor barbed wire machine
, is a special-purpose machine which produces the razor Razor barbed wire, have the characteristics that high in efficiency, high in quality. The structure of this machine is compact, small; Easy to use, easy to adjust, easy to safeguard, and energy consumption is small. Suitable for the Razor barbed wire of various designs of producing.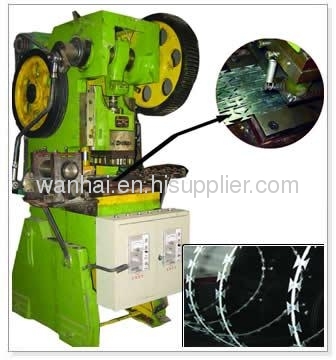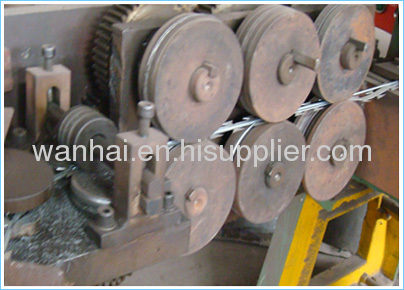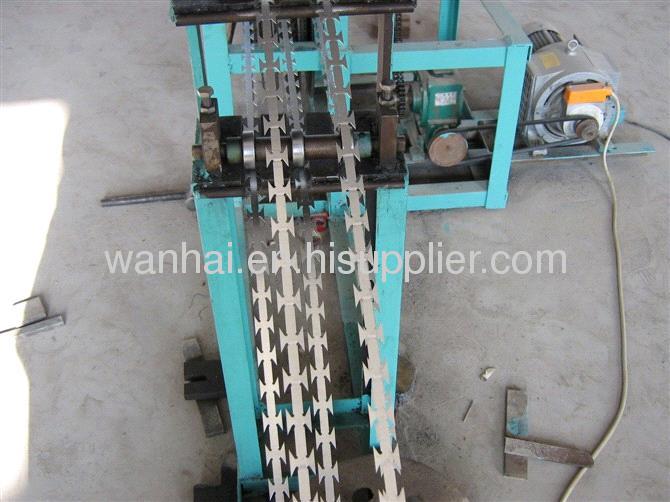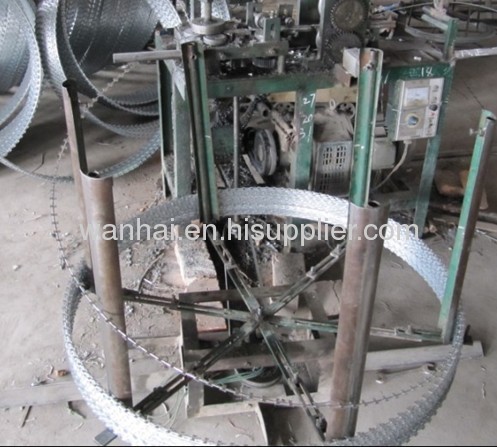 Products of this machine : The Razor barbed wire
use: Various of mixing hydropower station, frontier line prison, rubbish field, district and protecting, the school, factory farm etc. are isolated safely to used mainly in the military installations, communication station, electricity.
wanhai metal products co.,ltd provides razor barbed wire machine to produce different sizes of razor barbed wire.
Output of 24 hours: 500kgs.
It is equipped with cutters of 5 different shapes.
Razor barbed wire coil diameter: 450mm; 500mm; 700mm; 960mm.