Strong folding step stool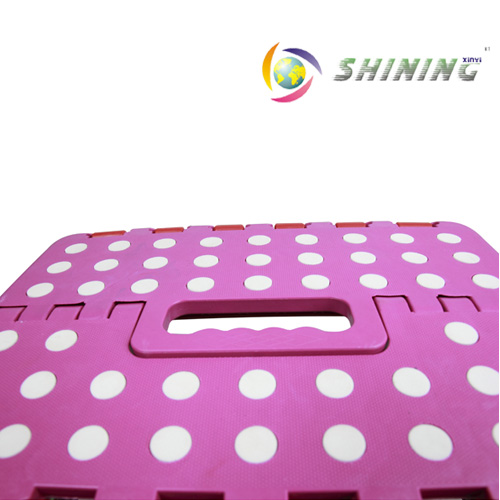 1, 22CM high
2, brand new pp
3, each foot with EVA to avoid slipping
4, CE Certificate
Folding step stool
1, folding size: 32*26*27cm
2, packing: 16PCS
3, meas: 66*35.5*33.5CM
4, use brand new pp material
5, each foot with EVA to avoid slipping
6, each step stool has non-slip mats on the surface
7, easy carry and store

The colour of the stool is assorted, we can make the colour as your request. Green, yellow, pink, blue, black, white, coffee rose pink and so on.
When you out of the door,
carry this little and pretty stools,
it is so convenient.
Use it at home as a daily goods
it is easy carried, convenience stored
and his beautiful appearance design,
all of people like it
especially children.