product name :
sink mat

size :26*32CM
Packing number:50pcs
Outside the box size:27.5*34*25cm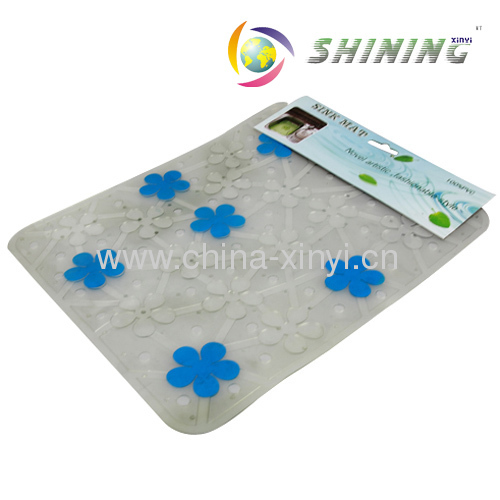 This sink mat is made of plastic that creates a space between dishes and the bottom of kitchen sink,To use Sink Mat for protecting your sink from nicks and scratches caused by pots and pans.
The mat will protect glass and fragile dishes so that they do not break or chip while in the sink. The mat also protects ceramic sinks by pans not scraping and leaving unsightly marks on the bottom of the sink. A kitchen sink mat is relatively inexpensive but can save on both damage to your dishes and your sink.