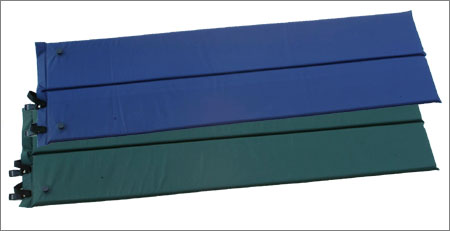 infallible pvc air mattress
Design: attractive designs/ lovely patterns
it's suitable for one person use and resist dampness.
Features:
this product is nice, durable, comfortable and environment-friendly.
it's suitable for one person use and resist dampness.
it is automatically inflating by the easy-open, easy-close valve.
thisinflatable mattress can be rolled up or folded and carried or storedeasily. You can make them a welcome choice for camping trip or temporarybedding at home for guests
our products can be used indoor oroutdoor for you to provide comfort on rough ground. When you lay on it,it can help you reduce the body heat loss, prevent cold airintrusion.So it is ideal for backing, camping and leisure by using carry straps.
material, size, colour, and packing is available , we can offer for you
your own logo or printing is also available.
We have variety of self inflating mattress---
* Ultra-light self inflating mattress for hiking in long distance
* Comfortable self inflating mattress in double size for family camping
* Special design self inflating mattress for hunting
* self inflating mattress chair
If you do need a supplier of self inflating mattress with abundantexperience in manufacture,design and trade service, please not hesitateto contact us. We will prove that it is a right select absolutely withour professinal product and the most resonable price.