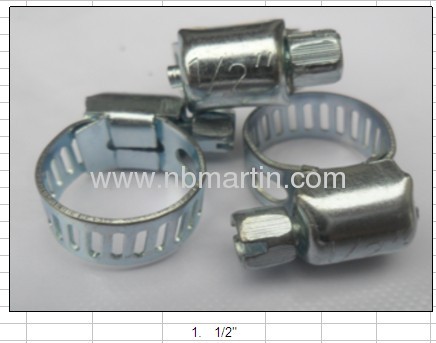 1. Size: from 1/2" to 4"
2. MOQ: 2000 PCS
3. Materail: mild steel, Stainless Steel ,300 Series,200 Series
4. Packing: Packed in carton boxes or bags? If carton, packing belt cross carton or carton with wood pallet?
5: Standard: American type, German type
6. Surface treatment: Plain, Zinc Plated or others
7. Packing detail: 200 pcs or 100 pcs or 25 pcs per inside box, then into the carton.
8. Band width: 8 mm, 10mm and 12.7mm
9. With lacunaris banding and worm-type housing, it is especially for large diameter range and could be used reiterative.
10. Any risk of damage to the hose is eliminated by tilted and smooth edge.
11. It has heavy torque and more material could be selected.
12. Various band width could be choosed