product name:
Arc segment ndfeb magnet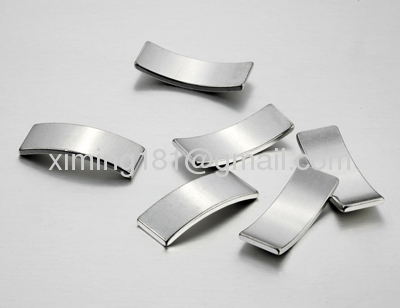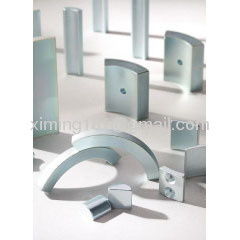 The main application for arc segment magnets is in motors, either for rotors or stators. We can supply Ferrite, Neodymium Iron Boron and Samarium Cobalt arc segments. Which material is used depends on the required torque, maximum operating temperature, environmental conditions and cost.
We carry a limited number of standard parts because precise specifications usually vary from one customer to another, requiring bespoke items to be manufactured. For prototyping, we can grind standard blocks into an arc segment using specially profiled grinding wheels, a few of which are shown in the slideshow below. When full scale production is required, the magnet is pressed to shape in a tool, prior to the sintering process as this is more efficient and cost effective than grinding from blocks.
Generally, arc segments are anisotropically aligned through the outer and inner radii of the segment. After the magnet has been pressed, we magnetise it through the radius of the arc