Aluminium Oval Sleeves
DIN3093 Aluminium Oval Sleeves
Material: aluminium alloy
Size:0.8mm-60mm
1) A leading manufacturer of Aluminum Hourglass Sleeves in China.
2) High quality products with competitive price.
The copper press clamps, TCU, are used in a various of applications, for instance within the Yachting industry. They are produced seamless for added safety. From size 8 and upwards they are fully traceable (ISO 9001) and marked with size, type and manufacturing batch number. Our "FERRULE SECURING INSTRUCTIONS" details the correct method of pressing, approx. pressure required and ferrule selection criteria.
Aluminium Oval Sleeves are extruded from a high quality aluminium alloy, and heat treated for excellent cold forming or swaging qualities. Return eye splice using ALUMINIUM SLEEVES will attain 95% of improved plow wire rope catalog strength when properly swaged.
CAUTION: Return eye slings using oval aluminium sleeves must be properly swaged to attain strength.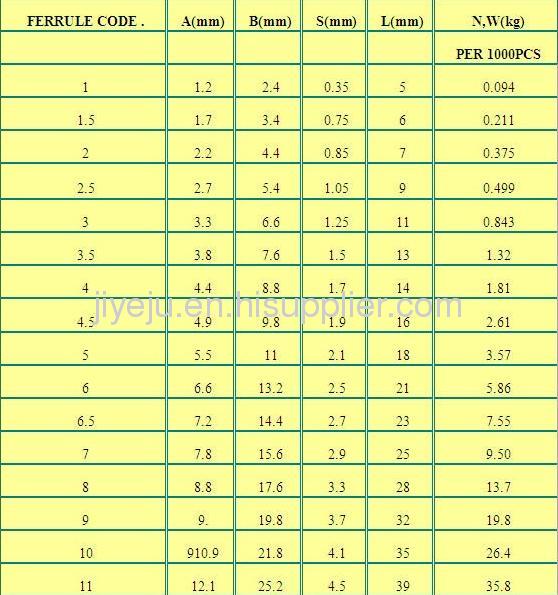 Aluminium Oval Sleeves