Product:
Low Speed High Torque Hydraulic Motor

XHS series hydraulic motor is a new type of product of our company, which based on years practical experience and designed and improved the original products on the basis of ltalian technologies.
This series of hydraulic motor has high pressure, light weight, small bulk and high spesifi c power.
Applicable range of products:
it can be applied in the hydraulic transmission systems of various types of machinery in plastic injection machine, light industry machine, engineering machine, metallurgical equipment, petroleum, coal mine, geological prospecting, railway ship, environment protection, machine tool and agricultural machine industries.
Low Speed High Torque Hydraulic Motor
Contour Dimension: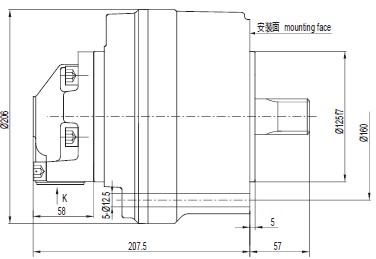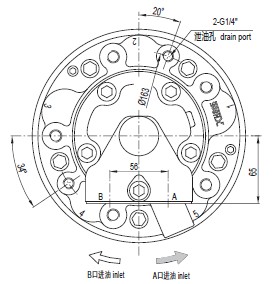 Shaft Extension Type: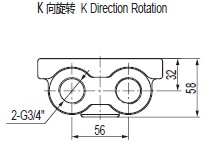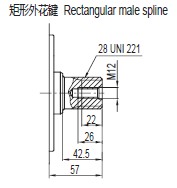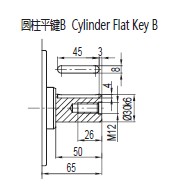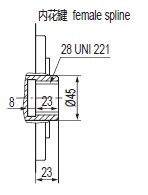 Spline Parameters: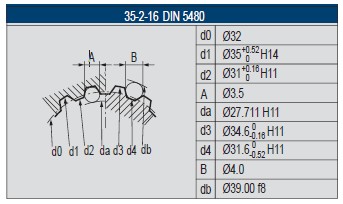 Parameters:
| | | | | | | | | |
| --- | --- | --- | --- | --- | --- | --- | --- | --- |
| Technical Parameters | 05-06 | 05-75 | 05-90 | 05-110 | 05-130 | 05-150 | 05-170 | 05-200 |
| Theoretical Displacement (ml/r) | 59 | 74 | 86 | 115 | 129 | 151 | 166 | 191 |
| Rated Pressure (MPa) | 25 | 25 | 25 | 25 | 25 | 25 | 25 | 25 |
| Max Pressure (MPa) | 31.5 | 31.5 | 31.5 | 31.5 | 31.5 | 31.5 | 31.5 | 31.5 |
| Rated Torque (N.M) | 235 | 295 | 343 | 458 | 513 | 600 | 600 | 760 |
| Unit Theoretical Torque (N.m/MPa) | 9.4 | 11.4 | 13.7 | 18.3 | 20.5 | 24 | 26.4 | 30.4 |
| Max Power (Kw) | 20 | 20 | 20 | 20 | 20 | 20 | 20 | 20 |
| Max Rotation Speed (r/min) | 1000 | 1000 | 1000 | 900 | 900 | 900 | 800 | 800 |
| Weight (kg) | 22 | 22 | 22 | 22 | 22 | 22 | 22 | 22 |