Description of 150V 12A Plug-In Terminal Blocks & Accessories Products pitch 5.08mm

Model:HT508K
pitch:5.08mm

china supplier of 150V 12A Plug-In Terminal Blocks & Accessories Products pitch 5.08mm


1.Material
Screws: M2.5 steel Zinc plated
Contact: Brass
Pin header: Brass, Tin plated
Housing: PA66, UL94V-0

2.Electrical
Rated voltage: 150V
Rated current: 12A
Contact resistance: 20mΩ
Insulation resistance: 5000MΩ/1000V
Withstanding Voltage: AC1500V/1Min
Wire range: 24-12AWG 2.5mm²

3.Mechanical
Temp. Range: -40ºC~+105ºC
MAX Soldering: +250ºC for 5 Sec.
Torque: 0.4Nm (3.6lb.in)
Strip length: 7-8mm


4.Drawing of pluggable terminal block HT508K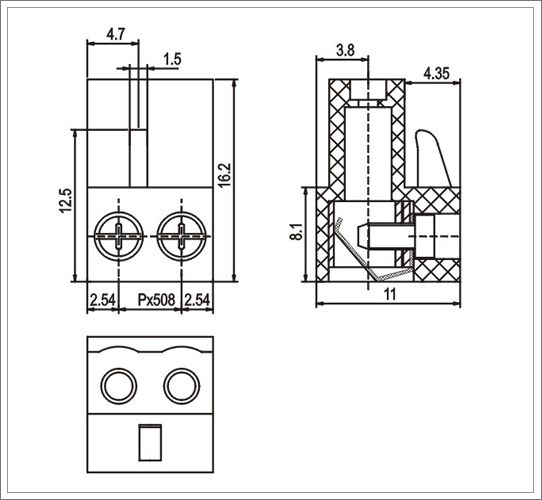 5.How to order

6. Package data, as follows,


Carton size :cm
1) 28*28*42
2) 52.5*29*48
3)63.5*28.5*40.5
4) 66.5*44.5*26.5

7.Range of application, such as,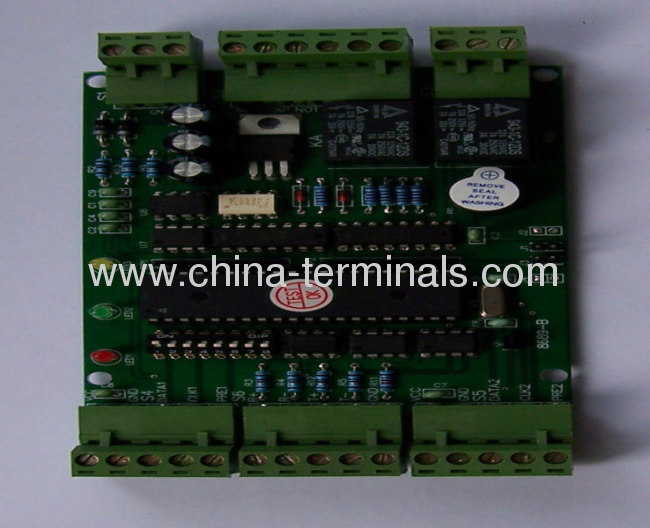 8.KaiFeng workshop of pluggable terminal block
150V 12A Plug
-In Terminal Blocks & Accessories Products pitch 5.08mm HT508 has been presented above. It is good in quality and competitive in price .If you want more detailed information of this product or related problems, please contact with us, we will reply as soon as possible (general in 24 hours).