Popular Fold Bamboo Laptop Table Adjustable



Descripition:

1) Model Number: JH-L001
2) Material: Solid Bamboo
3)Dimension: 54*34*(22 + 8 cm)CM
4)Color: Carbonized
5) Inner box Size: 55*35*5CM
6)Carton meas: 58*38*35 CM Qty per carton: 5 PCS
7) 54*34*30CM is for 14'' laptop.
Advantage Details:
1. High performance of fold ness, light weight, easy to take.
2. Table? top and table stand only hold 8-10kg
3. The side drawer can put small things
4. The height of table leg can adjust freely; the fold-type leg will not take up room.
5.The fixed panel have been processed special materials, can directly use a mouse, can also place tea and drinks and container for pens.
6. The inclination degree of table's top can regulate between 0-40 degrees, match the science of human body engineering, not easily tired. The movable table plank can regulate angle, let you go to the Internet, read a book, write and watch television easily from such as, without any block.Aslo let your beloved notebook no longer worries to get down a slide.
Popular Fold Bamboo Laptop Table Adjustable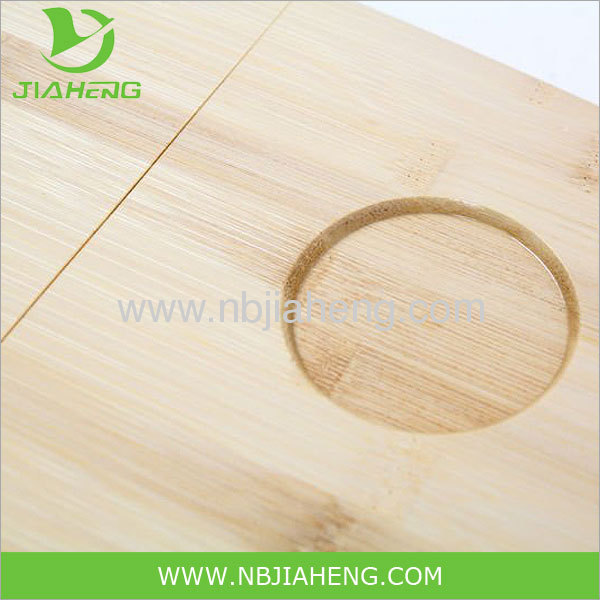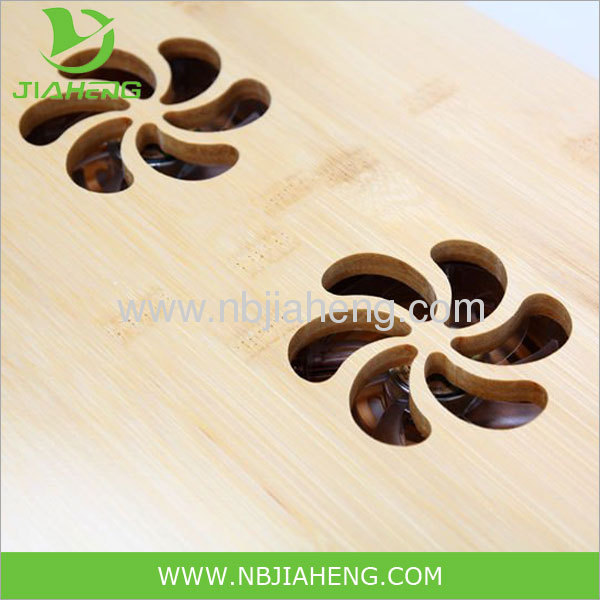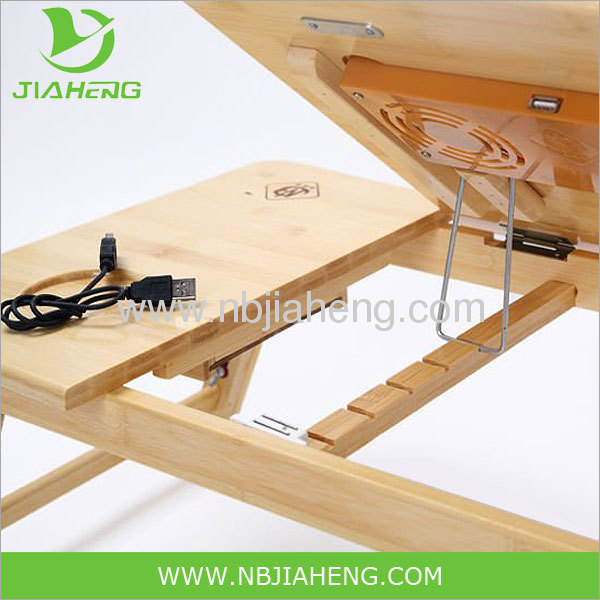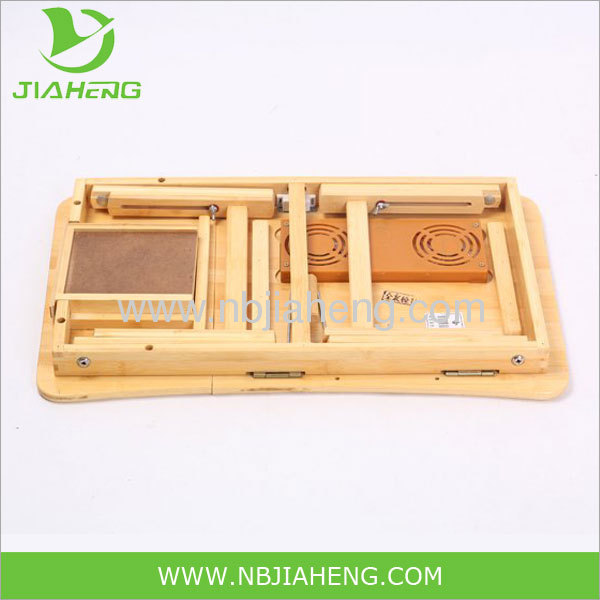 Material:
Bamboo is actually a grass that grows to a harvestable height of 60 feet in about 3 to 5 years. It has an extensive root system that continually sends up new shoots, naturally replenishing itself. It does not require replanting, making it one of the most renewable resources known.
Bamboo is 16% harder than maple wood, 1/3 lighter in weight than oak, yet in some instances as strong as steel. Bamboo holds the promise of a sustainable, cost effective, and ecologically responsible alternative to the widespread clear cutting of our old growth forests.
Relax in bed, on the sofa or on the floor with this convenient laptop desk! Are you someone who likes to read hardback books in bed? Work on your laptop or write?

If you find it inconvenient to hold heavy books in bed, finagle your laptop into a comfortable position, or are tired of resting a writing tablet on raised knees
a bed desk might be just what you need. This multi-use bed desk is made of 100% bamboo & is environmental friendly. It has a small drawer on the side for some small
drawer on the side for some small items like some pens, papers or USB memory stick etc. This over other laptop desks is that it comes with a USB cooling
fan installed in it. It is easily stored and no assemble is required. This bed desk would work well for desk work, laptop computing, writing and reading.

If you want more detailed information of this product or related problems, please contact with us, we will reply as soon as possible (general in 24 hours)..