10 Pcs Galvanized Clean Ball

Material:Stainless steel
Size:8g
Qty/ctn:240sets
Cbm:0.142
Galvanized clean ball made of galvanized wire which is restproof and mildewproof.
The size of each sourer could be 10-80g or as client's request.
Widely used in cleaning pots, pans, ovens, dishes, glass wares,sinks, tiles, bath tubs etc. Especially they are more effective to all kinds of greasy dirt, ironmould without leaving scratch.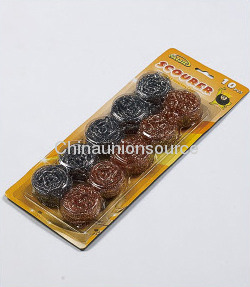 10 Pcs Galvanized Clean Ball