15CrMoG alloy steel tube
Specifications
1> Resonable price
2> Superior quality
3> The king of quatity
4> Durable in use
5> Wide materies
Alloy tube has a hollow cross section, a large number of pipeline used for the transmission fluid, such as the transportation of oil, gas, gas, water and some solid materials, pipes, etc.. Solid steel with round steel and other alloy steel pipe, the same torsional strength in bending, lighter, alloy steel pipe is an economic cross-section steel, widely used in the manufacture of structural parts and mechanical parts, such as drill pipe, automotive transmission axis, bicycle rack and construction using steel scaffolding.

Alloy steel pipe manufacturing annular parts, can increase the material utilization, simplify the manufacturing process, saving material and machining time, such as rolling bearing rings, jack sets, has been widely manufactured steel pipe. Alloy steel pipe, or a variety of conventional weapons, an indispensable material, barrel, barrel must be steel pipe manufacturing.
In addition,the ring cross section to withstand internal or external radial pressure force is more uniform, so the vast majority of steel pipe is a tube.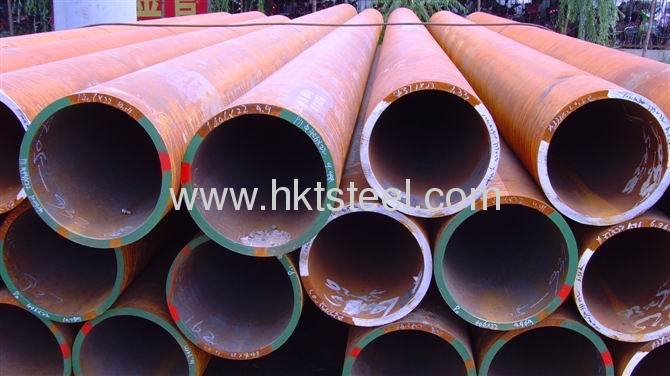 15crmog alloy steel tubes