Fashion Victoria ghost chair
Material: Polycarbonate from mould injection
Product Size (cm)(LxWxH): 49.5*38.5*90.5
Seat Height (cm): 48.5
Available in your choice of colors.


Victoria ghost chair: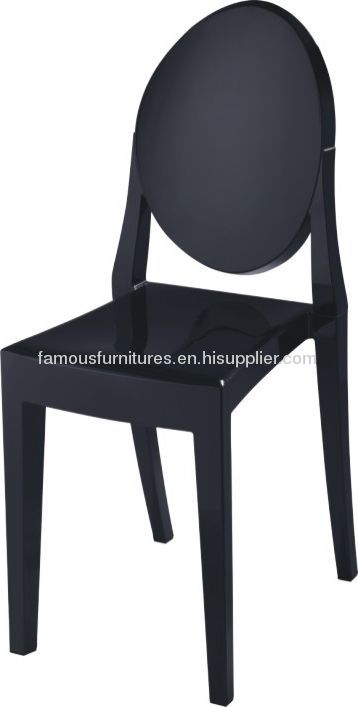 The moulded ghost chair with graceful curves and simple design,is a versatile chair.
Victoria ghost chair can be made of clear,white,black,green etc color.
100% waterproof, rustproof.

Specifications
1.Ghost chair,no screw,no glue,whole one piece;
2.perfect in shape&function;
3.beautiful in design ,durable,strong,comfortable

A comfortable chair without arm in transparent and colored polycarbonate, with good quality; it is the quintessence of baroque revisited to dazzle, excite and captivate. Victoria Ghost is the daring example of the world of injected polycarbonate in a single mould. Despite its evanescent and crystalline appearance, Victoria Ghost is stable and durable, shock, scratch and weather resistant. It can also be stacked in four high. This angle has great charm and considerable visual appeal and brings a touch of elegant and irony to any style of home or public place.