Our company is a professional manufacturer and exporter of high quality products. We are engaged in manufacturing electric gear decelerate motors. Such as: Synchronous motor, stepping motor, shaded pole motor
We can produce 80, 000-100, 000 sets a day. By excellent quality, competitive price, satisfied service. Our products are widely used in Home Appliances, Automation Industry.
Application scope: It is widely applied in air conditioner, computer peripheral(print machineduplicatorfax machine)medical apparatus, stage lighting and industrial automatis equipment
Main technical paramater:
Rated voltage 12VDC
Number of Pole 4
Speed Variation Ratio 1/64
Stride Angle 5.625° /64
DC resistance 200Ω ± 7%(25)
Idle In-traction Frequency >600Hz
Idle Out-traction Frequency >1000Hz
In-traction Torque >39.2mN. M(120Hz)
Self-positioning Tor >34.3mN. M
Insulated resistance >10MΩ (500V)
Insulated electricity power 600VAC/1mA/1s
Insulation grade A
Rise in Temperature <35K(100Hz)
Noise <35dB(100Hz, No load, 10cm)
Weight About 40g
Wind heating board etc., stable and all technic parameters are qualified for national electronic standard of SJ/T10689-95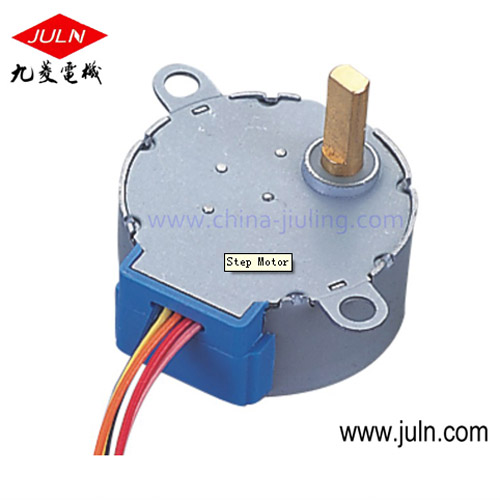 Other Information: Working voltage & frequency, rotate speed, the output shaft and colour & length of conducting wire can be produced according to clients request. Special specifications & OEM orders are welcomed.