Solar desk lamp with 11 LEDs for solar camping light

Solar led camping light,
rechargeable lantern lights
outdoor dynamo lantern
Item No: BT-2918
1. This desk lamp has different colors, with cute design.
2. It runs on solar cells that transform sunlight into electricity. Just place the solar panel in a windowsill during the day to charge the batteries.
3. Can be used as portable LED torch/flashlight
4. Dual power charger: solar power full charge time: 12-14 hours depend on sunshine; USB power full charge time: 4-6 hours.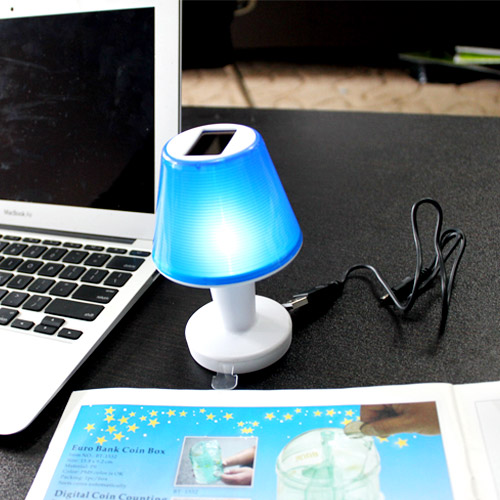 LED is an environmentally friendly low power consumption and energy-efficient next-generation light source, LED light source does not like a traditional light sources are flashing or damage the eyes, etc., so this solar mini LED table lamp is your best tool for work or reading.
Features
.the appearance is novel and the procust is energy saving, pro-environmental low carbon.
.There is long time service lead-acid battery which is rechargeable without maintenance within.
.We use the LED which is energy saving, high-brightness and long-time service.
.Can use solar charging and utility charging.
.brightness can adjust.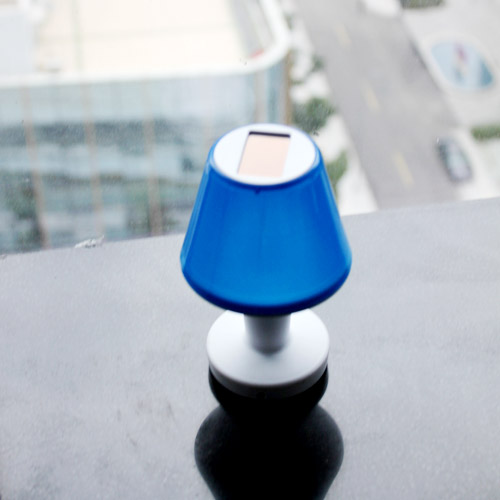 Solar desk lamp with 11 LEDs