Stainless Steel Drawn Tube /Deep Drawn stamping parts
Deep drawn parts are parts that are manufactured using the deep drawn metal stamping process, where a punch and die are used to progressively stamp sheet metal into a finished part. A part is generally considered deep drawn when the depth of the part is at least 1 1/2 times the diameter of the part — parts with shallower depths are considered to be stamped parts, but not deep drawn parts.

Deep drawn parts can fit a wide array of specifications. While the most basic deep drawn part is the basic cylinder, modern deep drawn parts can be nearly any shape, including asymmetrical shapes. Additionally, in-press stations can perform a number of additional operations as a part is being deep drawn, including piercing and threading, allowing deep drawn parts to be press complete with necessary holes, flanges, tabs, and screw threads.


Stainless Steel Drawn Tube /Deep Drawn stamping parts
Packaging & Delivery for Stainless Steel Drawn Tube /Deep Drawn stamping parts
Packaging Detail fpr Stainless Steel Drawn Tube /Deep Drawn stamping parts
Standard export package, water-proof, damp-proof., or other .
Packagings:Polybag and carton, 0.5-15kg/carton ,Pallet or container, As per customized specifications.
Delivery Detail for Stainless Steel Drawn Tube /Deep Drawn stamping parts
QC System: 100% inspection before shipment
Payment Terms: 30% T/T in advance, 70% before shipment
Place of Origin: Ningbo,China
Shipment Terms:
1)0-100kg: air freight priority,
2)>100kg: sea freight priority,
3)As per customized specifications.

Stainless Steel Drawn Tube /Deep Drawn stamping parts
Stainless Steel Drawn Tube /Deep Drawn stamping parts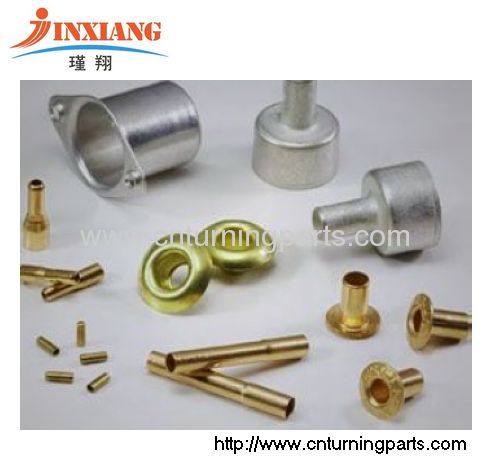 Stainless Steel Drawn Tube /Deep Drawn stamping parts
Stainless Steel Drawn Tube /Deep Drawn stamping parts