Wholesale beads wrap bracelets.
Thisis a very nice bead wrap bracelet thatis weavedbywaxedcord. It is pure handmade and for unisex. It has11pcs of10mm clear crystalstones beadsand 4pcs of 10mm hematite beadsand4pcs of 8mmhematitebeads. You canshow them in somespecialoccasions likeanniversary, engagement,weddingorparty. They willbeperfectgiftsfor yourfamily andfriends. Basematerialof thecrystalstone beadis clay.Itsweight isabout 30g andthe sizeisadjustable.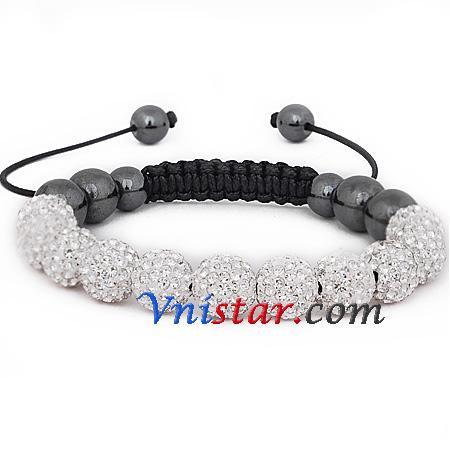 More produtcs pictures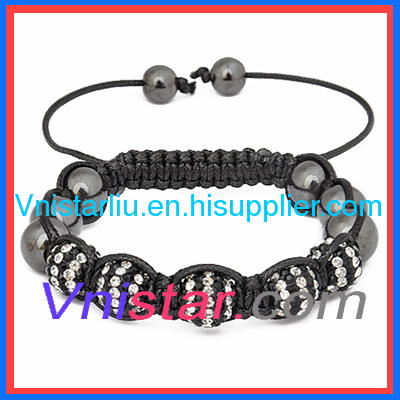 Delivery:
1. Lead Time: 1-2 working days for stock orders,15-20 days for customized orders.
2. Transportation Method: By express or sea transport that depend on your quantity and your request.

What VNISTAR sell?
1. european beads, vnistar beads, snake chain bracelets
2. shamballa bracelets, shamballa bead, shamballa necklace
3. basketball wives earring, basketball wives beads for earrings, other basketball wives jewelry
4. rings, stud earrings
Why buy from VNISTAR?
1. we sell things which are on fashion
2. low MOQ for small business owners
3. special wholesale prices for wholesalers
4. you'll get very safe buying experience to pay by paypal
5. we accept returnings within 7 working days