SLT-8830 rechargeable flashlight
LED :4pcs
Battery :Lead-acid rechargeable battery (4.0V/0.4MAH)
AC:110- 250V
ABS Material body
Duration time: Approx 8 hours
Quantity/Ctn: 120PCS (Blister Pack)
CARTON MEAS: 47.5*46*33cm
G.W.:20KGS N.W.:15KGS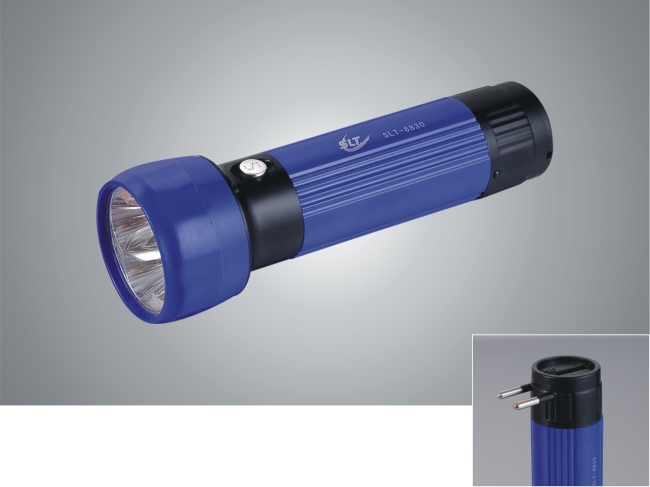 Specifications
1.Rated capacity:800mAh
2.>250 times recycling
3.Energy saving,high power LED bulbs,long lifespan
4.0.5w LED

Advantages:
Favorable price, great variety of products, attractive design
High lumens, low lumen attenuation,wide rang:200M
Steady long time working performance, instant start, no flickering, free of lamp failure
High shock/vibration resistant, water-proof, good heat dissipation
Different kinds of base& flexible color for your choice
easy installation & transportation safety
Low power consumption, high intensity
No RF interference, no buzzing noise, no UV, toxic mercury and lead contained.
Assurance both for our products quality and service for after-sales
small order first time accepted


a)When the energy power is exhausted, please charge it up immediately. The product should be used and charged frequently, and when you do not use it for a long time, please charge it up every two months, otherwise, the service life of this product will be reduced.
b)The at most charge times should be less than 24 hours.
c)Don't use it when charging.
d)Don't let it wet or caught in the rain.