Product Name:
Big Gear Ring With Big Teeth Circle

1.process:forging, welding,machining...
2.certification:ISO 9001
3.quality assurance
Safety. The unyielding element of all work performed.
• Experience. To enable a company to make wise decisions.
• Intelligence/Knowledge. To create the right solution for complex problems.
• Quality. What the customer deserves and what we expect.
• Efficiency. To create value for our customers.
• Timeliness. Because your business is our business.
This company manages the Big teeth circle\Rotary kiln\Bearing cover\boss,Quality assurance,Welcome consultation discussion.


Tooth circle,Big teeth circle Product description information may not be enough detailed and comprehensive,If you need more detailed understanding of tooth circle,Big tooth circle of relevant information or demand relevant material,Feel free to contact with me!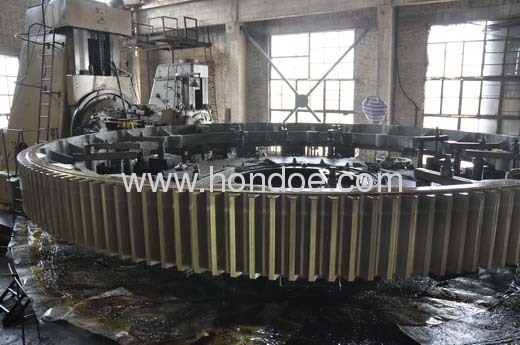 Big Gear Ring