X Series Air Source Processing Unit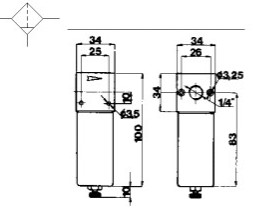 XF4 Filter
| | |
| --- | --- |
| Order No. | XF4 |
| Filter Precision | 50 |
| Weight | 0.15 |
| Ambient Temperature | 5-60℃ |
| Maximum Working Pressure | 1.0MPa |
This series include air filter, pressure regulators, Lubricators and their combinations. The join screw is G1/4.The components are light in structure and especially suit miniature pneumatic devices.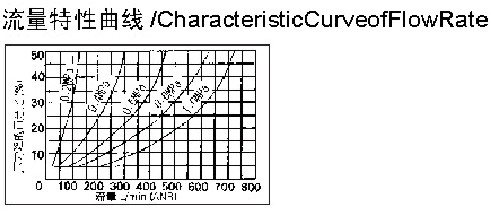 How to Use and Maintain
1\Before use, heck the unit to see if it is damaged during the course of transport, and if the joint part is loose. Hen install for use.
2\When installing, ay attention to the direction of airflow and keep the unit upright.
3\When the inlet and outlet belts are in reduced connection, he flow rate of the unit is reduced by 10% approx. With each upgraded class of filtering precision, the rate of flow will be reduced by 7% approx.
4\For units with a protective cover, make sure such cover is fixed before use to avoid danger.
5\When use the pressure reduction valve or filter pressure reduction valve, it is required to adjust the control hand wheel to the zero position first. Fix the pressure gage and end plug on the corresponding positions of the pressure reduction valve or filter pressure reduction valve and ensure they are air-tight(positions of the pressure gage and end plug may be exchanged)Then let in air and adjust to a proper pressure.
6\When using the oil mister, it is required to adjust the oil quantity valve needle to the zero position and add appropriate oil to the oil level line first. Then adjust to a proper position after letting in required air. Pay attention to the brand and grade of the lubricating oil. Never use spindle oil and lubricating oil containing lower ketone or aromatic hydrocarbon.
7\When using metal tubes for connection, remember to remove the metal grains, dusts and oil stains in the tubes.
How to Order
1\Give a clear indication of product denomination, order number, specification and quantity when placing an order.
2\For orders of filter, pressure reduction valve and filter pressure reduction valve etc., please specify the filter precision and pressure range. Otherwise, goods of conventional specifications will be supplied.
3\For special requirements, please explain to us through personal visits or correspondences. Any problems can be settled through negotiation between us.