luxury high quality swimming pool spa / swim spa pool / endless pool/superb home hydrotherapy hot tubs
Our swim spas are manufactured to our high standards to ensure you get a quality product at an affordable price. The Swim Spa jet configurations are engineered to accommodate the special needs of anyone and have a deeper and wider swim lane. We offer higher quality and more features than the competition.
swim potable pool side view: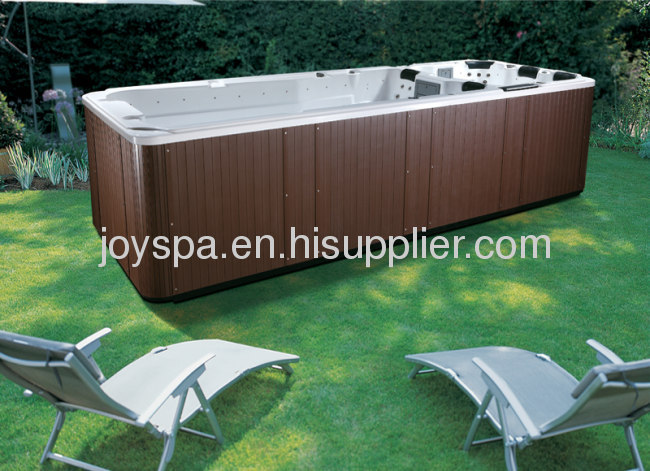 swimming pool see from above:

Main components of the massage swim pool
Size:5850*2200*1500mm
Weight: 1275kg
Acrylic tub with fiberglass reinforcement
High density spa Insulation layer
Stainless steel stand
Plastic skirt panel+Plastic stair
spa tub: 3 seats + 1 Lounger
swimming tub: 2 seats
2 Standard computer control panel
1x1HP Air blower
3Kw heaterx2pcs
Air blower+8pcs air jets with Aromatherapy function
Ozone with ozone mixer
2X3Hp massage pump, 3X2Hp massage pump
2X0.5Hp circulation pump
5pcs 5" swim jets, 3pcs 4" jets, 19pcs 3" jets, 8pcs 2.5" jets, 16pcs 2" jets
Totally 51 water jets
1pc skimmer with 1filter+ 1pc skimmers with 2 filters
2pc underwater LED light
5pcs pillow
Bottom lifter cover (ABS) + Spa Bag
Drainer
40pcs Standard LED lights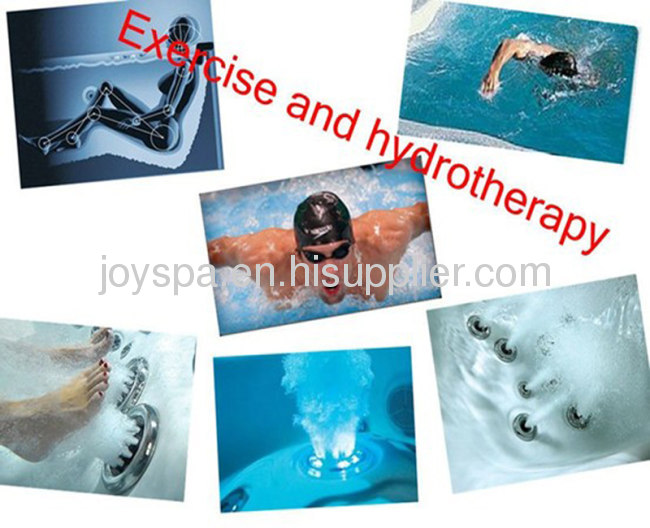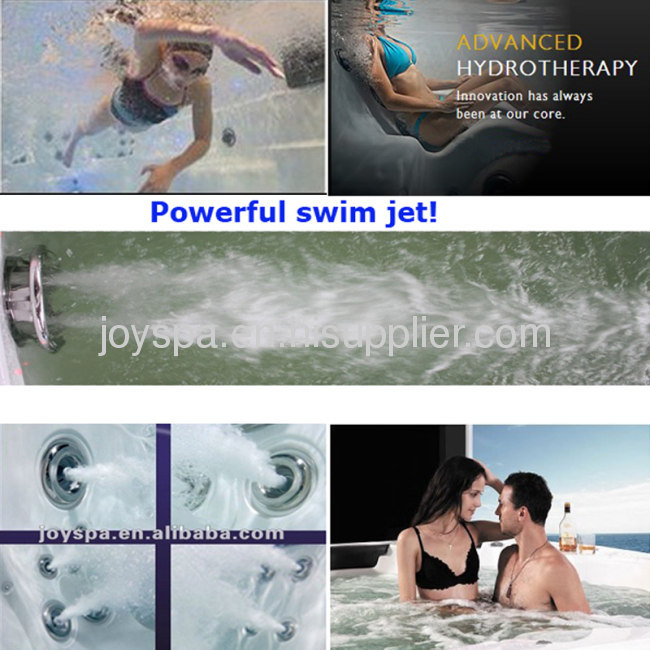 All the shell of the swim spa tubs are imported from America.
We provide many colours of swim spas for customer's choice:
Every single spa come out from our factory are strictly controled: