Life size fiberglass dinosaur sculptures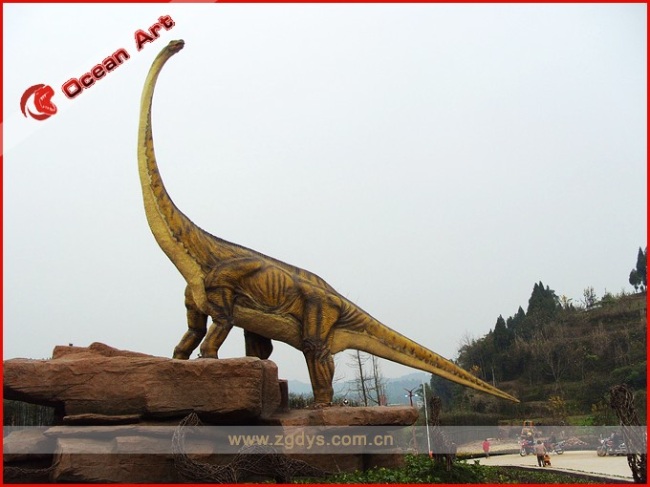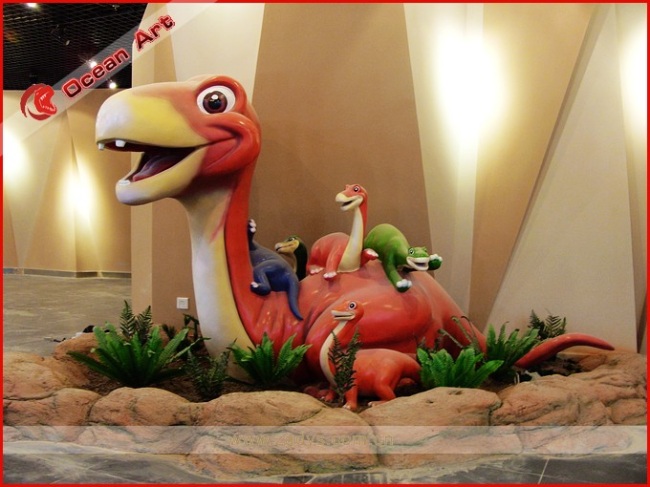 We are professional fiberglass products factory and supplier in China. We can produce fiberglass products according to your requirements.More types of fiberglass products wanted,please contact us right now!
Features:
1).Dinosaur sculptures with a coat of polyurethane varnish
2).Dinosaur sculptures approved for indoor and outdoor
3).Dinosaur sculptures with 16 years life
4).Dinosaur sculptures with 6_18 months guarantee
5).Dinosaur sculptures with OEM service
6).Dinosaur sculptures adapt to a temperature of -20° C to 46 ° C and worse weather
Life size fiberglass dinosaur sculptures
Name

Triceratops

Size

Life-size or depend on customer's requirements

Color

Simulation color or custom as per buyers choice

Materials

High quality metal steel (inner) and 5 layers fiberglass & a coat of polyurethane varnish(surface)

Packaging

Professional air bubble film or cloth

Incoterms

We can accept all trading manners, e.g EXW, FOB, CIF, CFR, DDP, ect.

Payment terms

We can also accept any kinds of payment terms, such as T/T, Western Union, L/C, D/P, O/A, etc.

Sea port

Chongqing/Shanghai/Shenzhen/Guangzhou or according to customer's requirements

Guarantee

Normally trail order own 6 months guarantee, more orders own 12 to 18 months guarantee

Supply Ability

30 pieces by Month

Temperature & Weather

1.Temperature: adapt to a temperature of -20° C to 46 ° C

2.Weather: approved for rain, sunshine, snow or worse weather

Application

Museum, exhibition, outdoor, indoor, school, dinopark, theme park, amusement park, mall, commercial activities, ect.

Remark

All our fiberglass products made up of well treated metal frame, manually sculpted and coated by a professional artist with a high grade fiberglass to have an alive-look and touch and painted with a custom desired color.
Triceratops species possessed a sturdy build, with strong limbs and short three-hoofed hands and four-hoofed feet.Although certainlyquadrupedal, the posture of these dinosaurs has long been the subject of some debate. Originally, it was believed that the front legs of the animal had to be sprawling at angles from the thorax, in order to better bear the weight of the head.This stance can be seen in paintings by Charles Knight and Rudolph Zallinger. However, ichnological evidence in the form of trackways from horned dinosaurs, and recent reconstructions of skeletons (both physical and digital) seem to show that Triceratops and other ceratopsids maintained an upright stance during normal locomotion, with the elbows flexed and slightly bowed out, in an intermediate state between fully upright and fully sprawling (as in the modern rhinoceros).
The hands and forearms of Triceratops retained a fairly primitive structure compared to other quadrupedal dinosaurs such asthyreophorans and many sauropods. In those two groups, the forelimbs of quadrupedal species were usually rotated so that the hands faced forward with palms backward ("pronated") as the animals walked. However, Triceratops, like other ceratopsians and the related quadrupedal ornithopods, walked with most of their fingers pointing out and away from the body, the primitive condition for dinosaurs also retained by bipedal forms like the theropods. In Triceratops, the weight of the body was carried by only the first three fingers of the hand, while the third and fourth were vestigial and lacked claws or hooves.
If you want more detailed information of this product or related problems, please contact with us, we will reply as soon as possible (generally in 24 hours).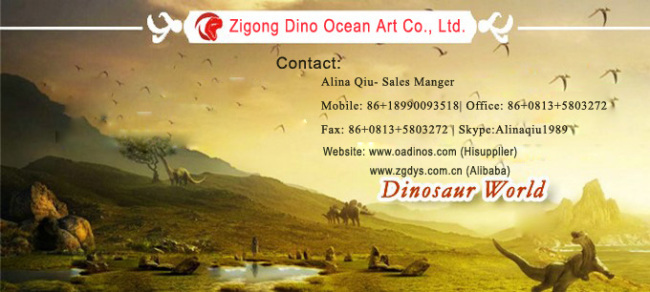 Large image show