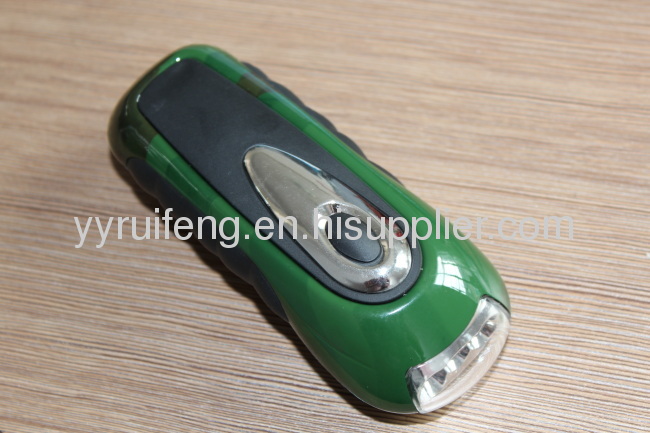 Description:
1. 3pcs ultra-white LED(13000-16000MCD);
2. Wheeling the handle 1minute(about 120 turns),will allow over 30 minutes of continuous lighting;
3.Ideal illumination tool,for family life,travel, outdoor activities and car standby.especiallly emergency;
4.Placed for a year,it generates electricity by winding-up,and still works nomrally;
5.Energy saving and no pollution;
6.Environmentally friendly;
7.many colors to choose from.