XC5404 series High Pressure,High Temperature Solenoid Valve

Specifications:

Working Medium: Air,Water,Oil,Gas

Motion Pattern and type:Normal close guide type

Port size: G 1/2" G 3/4" G 1"

Working temperature range:-5-+150oC

Insulation: F Class

Material of body: Brass

Material of Oil Seal: PTFE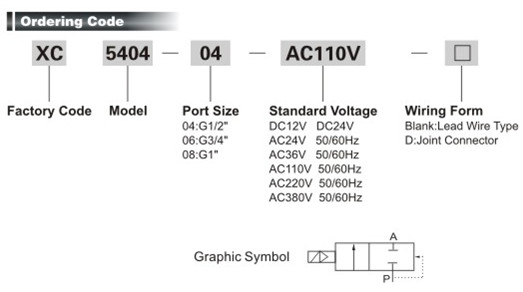 Our company also can provide other pneumatic valves as follows,


1.Pneumatic control valve,solenoid control valve

2.Mechanical valve:Hand valve,foot valve,manual valve


3.Pusle valve


4.Angel valve


5.Other valves:Check valve,ball valve,exhaust valve


More information and detailes,you can contact us and visit our online website.


If you have the nonstandard products to design,don't hesitate to contact us.


XCPC is your good choice in Pneumatic!