CBB61 Capacitor
JR Series Run Capacitor


| | | |
| --- | --- | --- |
| Item No. | Microfarad | Voltage |
| JR210 | 1 | 450 |
| JR215 | 1.5 | 450 |
| JR220 | 2 | 450 |
| JR225 | 2.5 | 450 |
| JR230 | 3 | 450 |
| JR240 | 4 | 450 |
| JR250 | 5 | 450 |

1)capacitor is good stability
2)impact resistance current
3)overload and strong, low loss
4)long life rated and so on.


CBB61 Polypropylene film capacitor
1. Shell: ABS or polypropylene shell
2. Characteristics and Uses: The capacitor has good stability, impact resistance current, overload and strong, low loss, high insulation resistance, long life rated, self-healing performance, built-in flame-retardant epoxy resin filling safe and reliable, capacitor leakage and liquid materials, nontoxic, environmentally and so on. Mainly used in refrigerators, air conditioners, motors, pumps, generators, home appliances, electronic products and so on.
Main Feature:
Low dissipation factor,small inherent temperature rise.excellent
self-healing stability,safety and high voltage withstand,etc.
Applications:
To start and run single phase motors in alternating current usage.
Techinnical Parameters:
Capacitance range:1 uF~25uF
Rated voltage:250~500Vac (50 Hz/60Hz)
Capacitance tolerance:±5%,±10%
Dissipation factor:≤0.0020(100Hz)
Climate category:-25/70/21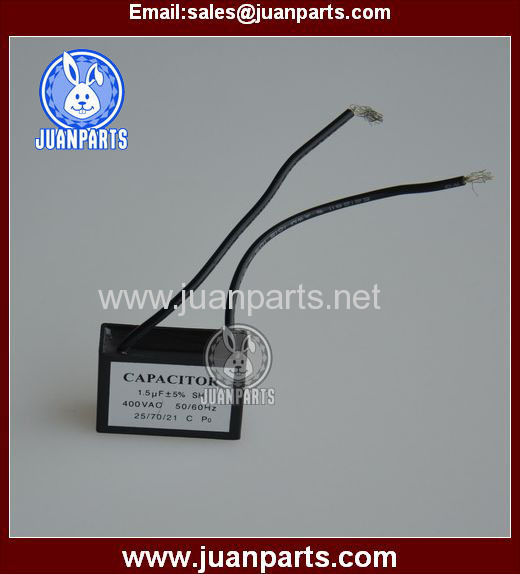 We also can supply other types capacitor,pls see following,you can also browse our website for more product information.