r7s led lamp 8.5W 800lm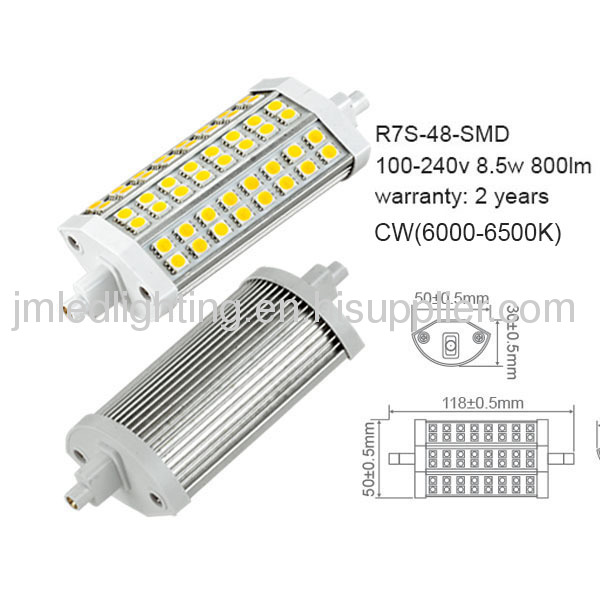 r7s led lamp

Sanan

r7s led lamp
Feature:
1) Constant current LED power supply, short circuit protection, input voltage:100-240V, 50/60Hz.
2) Body material is aluminum, this lamp have a good heat dissipaion preformance.
3) Low power consumption, high lumen, CRI>80.
4) Long service life, easy for installation.

r7s led lamp 8.5W 800lm
Inspection procedure
1). First, during raw material period, we inspect all raw material.
2). Second, during production period, before lamp's final assembling,
each lamp we make aging testing 5hours,
before final package, each lamp we test its working.
3). Third, after package, we inspect each lot according to SGS 105E AOL standard.
And we make aging 2000hoursfor 1pc item under each lot.