Ultra-thin crystal light boxes for various sizes

Description

The ultra-thin crystal light box is made of four parts. The face plate and under plate can be made of acrylic (PMMA) or PS, depending on customer's budget and requirement; the light guide is made of high quality acrylic with lines engraved or printed. The frontlit film can be provided by customer, or we can print it for customer as well. They are assembled together by bolts. There are plug and wire to connect to the power. It can be put on tabletop or fixed on the wall. When customer want to change the frontlit film (poster / picture), he can just unlock the bolt and change it easily.
OEM / ODM:

As you can see, we can make it according to customer required sizes. And there are different types for you to choose such as tabletop use only, or wallmounted, or several pieces can be set as a group.
Packing:

Each set to a plastic bag, and then to inner box, then to seaworthy cartons. The packing can protect the goods from damage during transportation.
More
ultra-thin crystal light boxes
as below: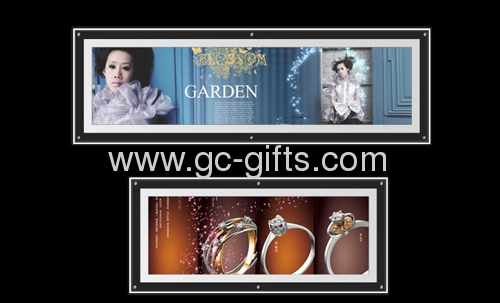 Custom wallmounted acrylic light boxes for posters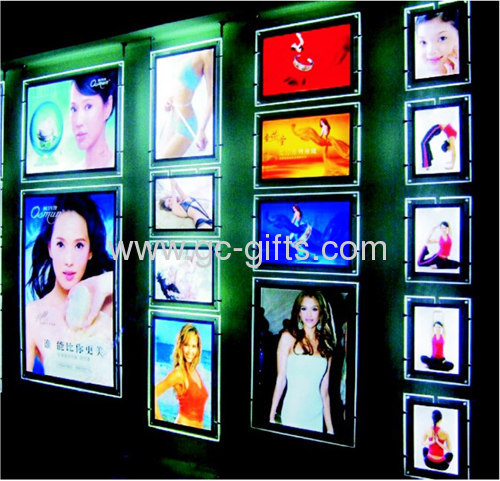 Ultra-thin crystal light boxes groups


Ultra-thin acrylic light boxes A4 x 3 group

We promise:
* OEM design within 2 working days free of charge;
* Response in 1 working days;
* Production update provided regularly during production period