LED Rotated Desk Lamp

Dimension: 298*152*638(mm)
Material: ABS
LED Source: 84pcs day white
Voltage: AC100-240V/50-60HZ/DC12V
Wattage: 6W
Lumen: 350LM
Illumination: 800Lux
CCT: 5500-6000K
CRI: >80
Lifetime: >50,000 hrs
Color: Metallic silver/Metallic titanium/Metallic black
Apply to: Office, Business gifts, Household decoration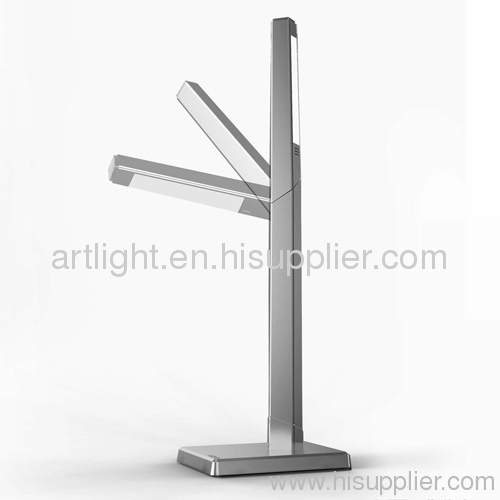 LED Rotated Desk Lamp

1. Competitive in market, with appearance design patent and utility model patent.
2 Full Charging Time: 2-3 hours, working time: 30 hours and lifetime: 100,000 hours.
3. Intelligent battery protective circuit assures long-life use and over-discharge safeguard.
4. Astigmatism irradiating with 120°light beads protects eyes from harm of instant brightness.
5.Internal use of high-energy lithium battery and battery power is several times higher than other products.
6.The energy of LED light can supply by battery or charge from the power (DC12-24V) .They can switch to each other automatically.
7. Our led work light can place on the desktop or on the ground with supporting frame; can use magnet to attach to the car; can use hooks to hang on the car or other places.
8. used as work light, auto inspect lights, car emergency lighting, home emergency lights, reading lamps, camping lamps, night light, fishing lights, etc.