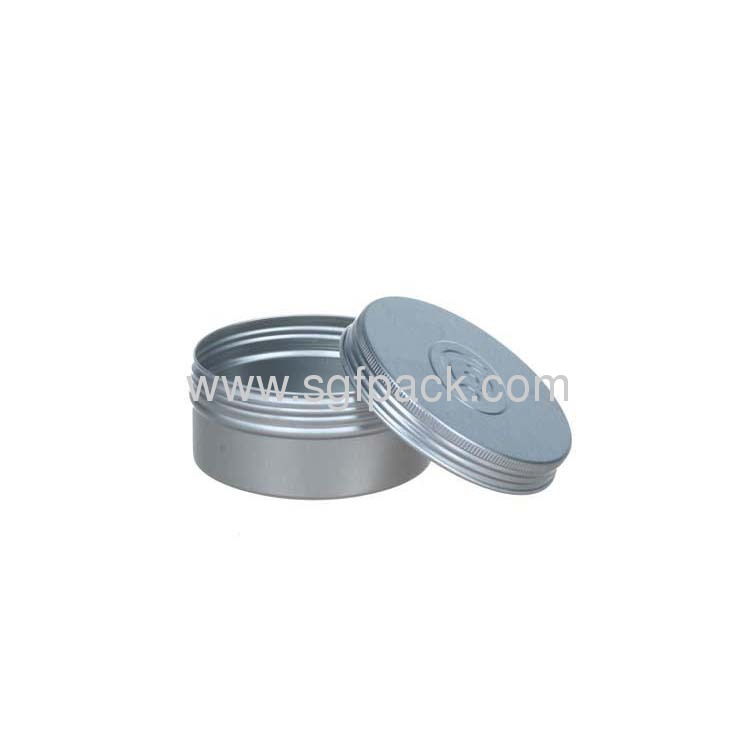 Product Name: Flavor aluminum jar essence cream jar cosmetic package Tea caddy Jewelry box casket ring box Watch box Candy jar Condiment dispenser spice box gift case aluminum container gold supplier High quality products bottle in any color.

ABJ-5ml 10ml 15ml 20ml 40ml 60ml 80ml 100ml 120ml 150ml 200ml 250ml
Cosmetic case Aluminum jar
Item No:
Capacity(ml)
Size(mm)
ABJ2816
5ml
Φ28*16
ABJ3218
8ml
Φ32*18
ABJ3616
8ml
Φ36*16
ABJ3518
10ml
Φ35*18
ABJ4016
10ml
Φ40*16
ABJ3820
18ml
Φ38*20
ABJ4022
20ml
Φ40*22
ABJ4518
20ml
Φ45*18
ABJ4618
25ml
Φ46*18
ABJ5016
30ml
Φ50*16
ABJ5225
40ml
Φ52*25
ABJ5625
50ml
Φ56*25
ABJ5528
50ml
Φ55*28
ABJ6825
60ml
Φ68*25
ABJ6835
80ml
Φ68*35
ABJ7326
80ml
Φ73*26
ABJ6935
90ml
Φ69*35
ABJ7528
90ml
Φ75*28
ABJ8228
100ml
Φ82*28
ABJ6550
120ml
Φ65*50
ABJ8235
150ml
Φ82*35
ABJ8238
150ml
Φ82*38
ABJ8938
200ml
Φ89*38
ABJ9050
250ml
Φ90*50
ABJ10042
250ml
Φ100*42
ABJ4070
80ml
Φ40*70
ABJ4095
100ml
Φ40*95
ABJ5035
50ml
Φ50*35
ABJ5082
150ml
Φ50*82
ABJ5085
150ml
Φ50*85
ABJ5598
200ml
Φ55*98
ABJ40115
150ml
Φ40*115
ABJ62115
300ml
Φ62*115
ABJ67113
350ml
Φ67*113
ABJ50140
250ml
Φ50*140







Product Information:
Colours Available: Bottle natural aluminum color and coating in any color.
Available w/Silk Screen printing; Hot-stamping; Heat-tranfer printing; Water-tranfer printing; Rubber and Soft touch coating; Shrink wrapping; Labeling.

Container Specification:
Container Sub Type: bottle, Brushed Aluminum case.
Container Shape: Cylindrical type; Boston round bottle; and special type.
Container Material: Aluminum

Application:
Flavor aluminum jar essence cream jar cosmetic package Tea caddy Jewelry box casket ring box Watch box Candy jar Condiment dispenser spice box gift caseand so on.

Type of Payment: TT Bank transfer , Western Union, Credit Card, etc.
Term of payment: T/T 50% AS DEPOSIT, PAY BALANCE WHEN WE FINISH ALL THE GOODS.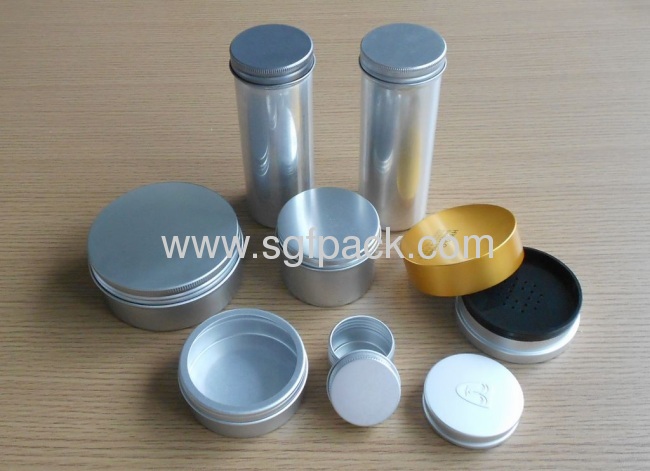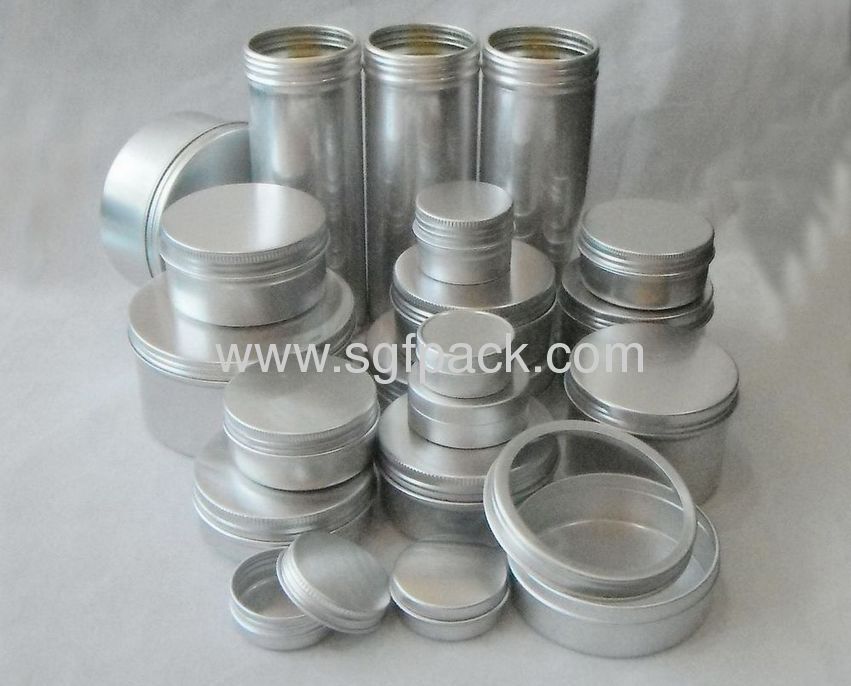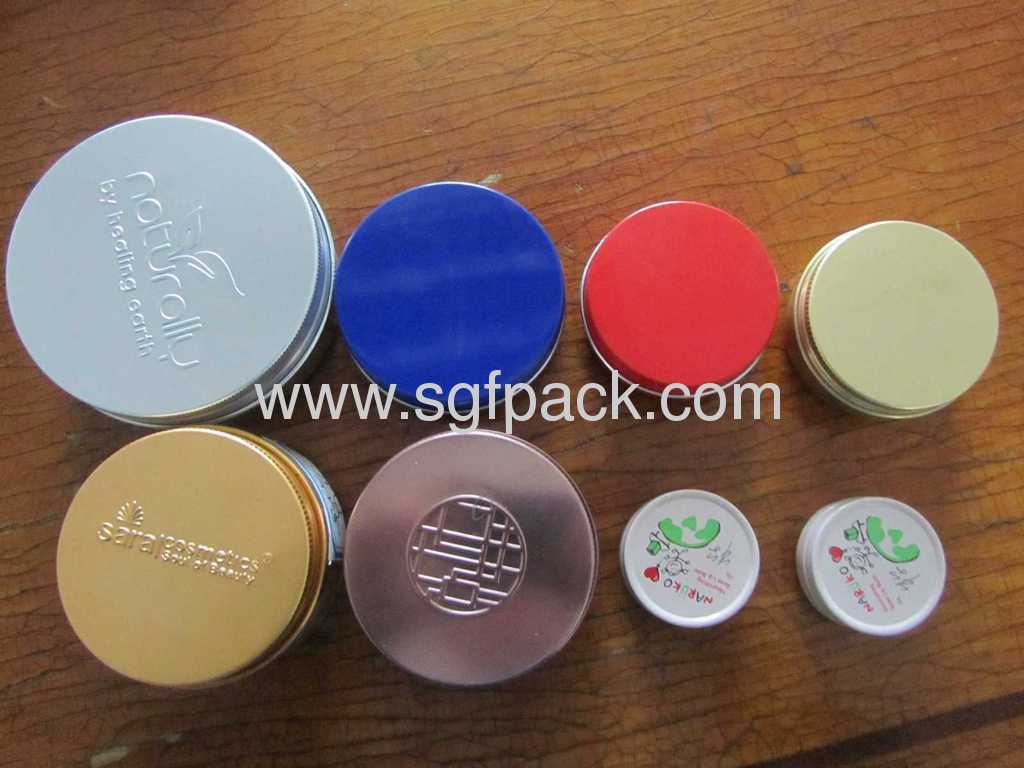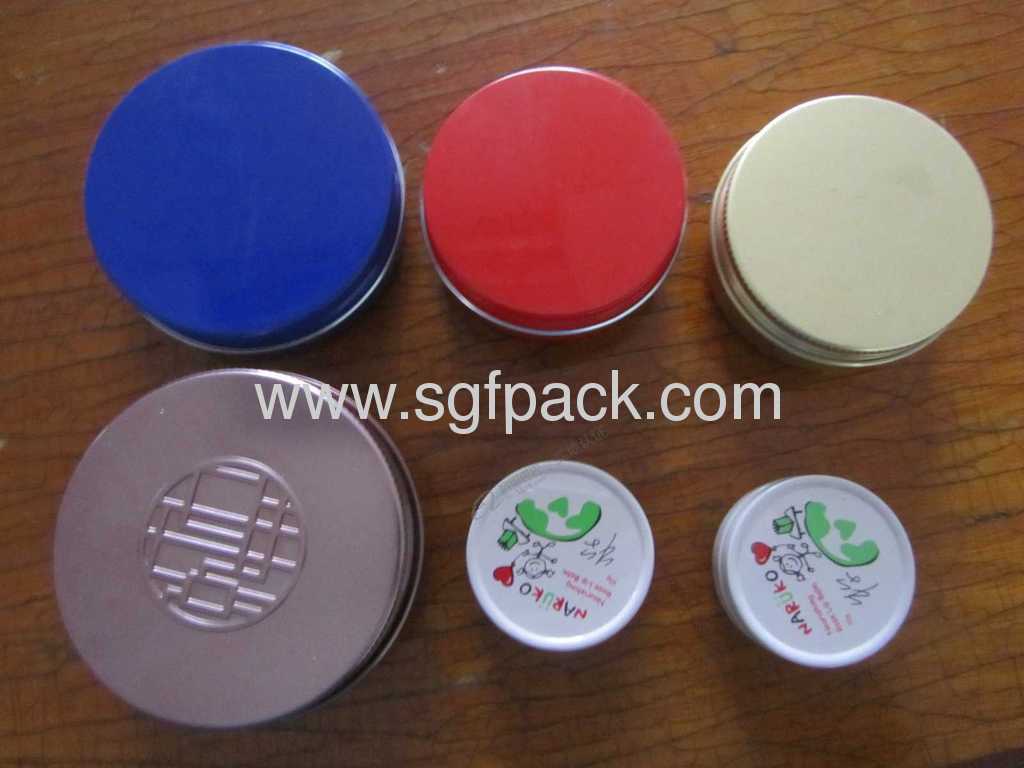 If you want more detailed information of this product of related problems please contact with our online service. We will reply as soon as possible.