Low Backline Pressure Chains LBPDP1005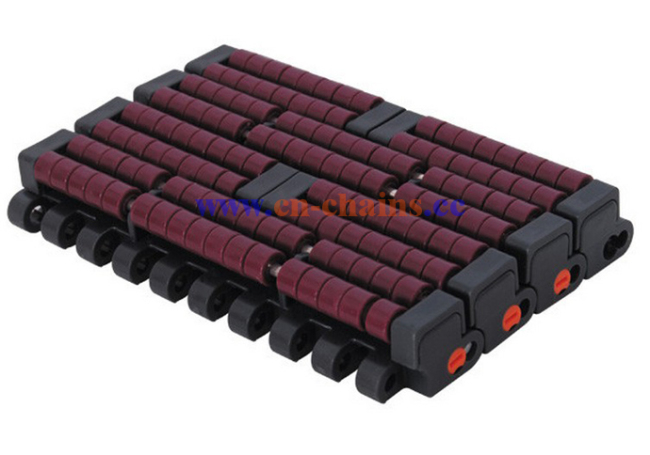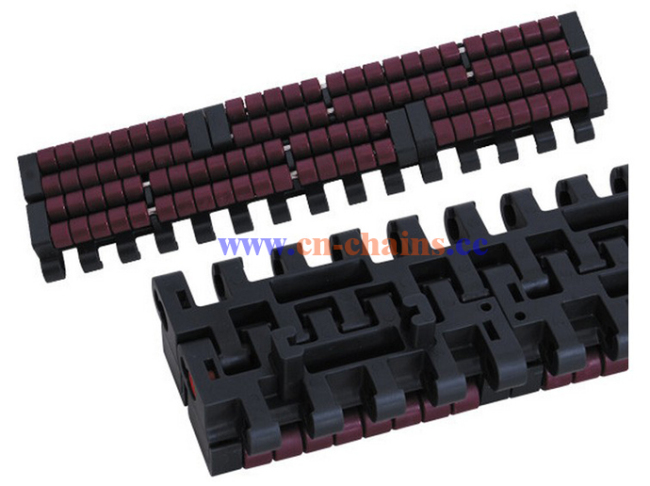 Low Backline Pressure Heavy Duty 1005 Roller top conveyor chain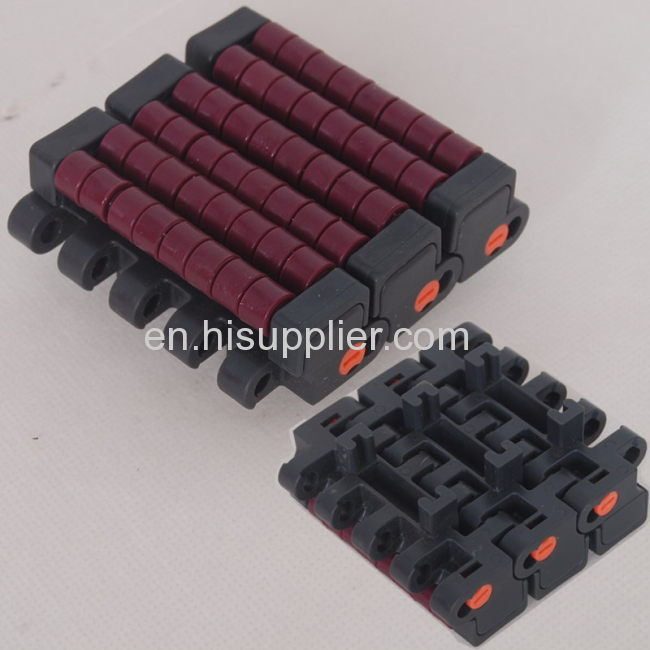 Low backline pressure chain heavy duty modular conveyor chain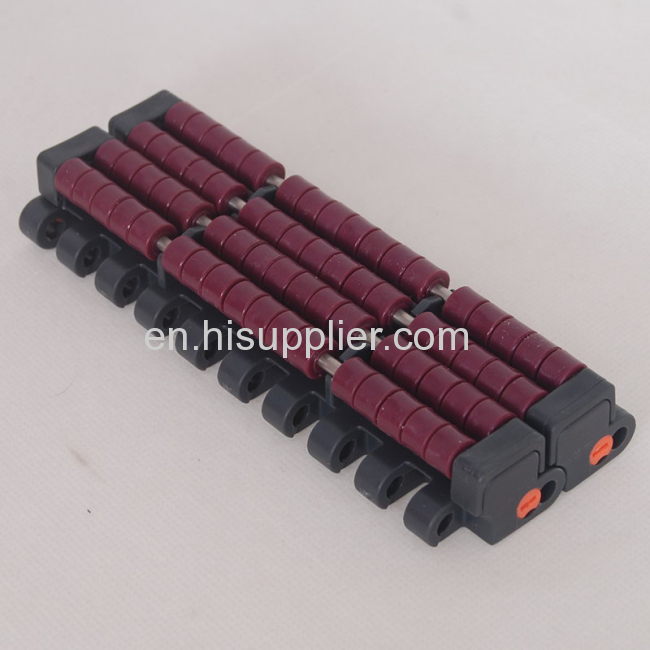 plastic conveyor chain LBP1005 roller top chain supplier

..
Belt Type

Belt Material

Working Load(max.)

Belt Weight

Temperature Range(Continuous)

Backflex Radius(min.)

N/m(21°)

lb/ft(21°)

Kg/m2

dry

wet

mm

RW-LBP1005

POM

35000

2398

30.0

-4°to +80℃

+1°to +65℃

120
Plastic chain ,Which comprises two U-shaped bifurcated chain precursor
forked chain binding site and the body is provided with bifurcated pin hole, pin, characterized in that the chain precurso has a matching chain and independent
of each other on the gland. Plastic conveyor chain has a long life, easy maintenance, wear-resistant not afraid of corrosion, the assembly can turn characteristics,
and assembled without lubrication, turning flexible, with good flexibility, can be widely used in electronic , tobacco, chemicals, beverages, food, beer, daily
necessities and other industries
POM: That generic polyethylene oxide (abbreviated POM), also known as Race Steel, Special Steel. It is Based on such as formaldehyde as raw material to
aggregate income,POM-H (polyoxymethylene homopolymer), POM-K (polyoxymethylene copolymer) is a thermoplastic plastic high density,
high crystallinity. Has good physical, mechanical and chemical properties, especially those with excellent abrasion performance.
Feature:
1,POM has a very low coefficient of friction and good geometric stability, particularly suitable for the production of gears and bearings
2.High temperature properties,and therefore is also used pipe device (pipe valves,pump housing),
lawn equipment, etc
3,Is a tough elastic material, even at low temperatures are still very good creep properties, geometric stability and impact resistance
4,High crystallinity of POM cause it has a high shrinkage rate, reaching a high of 2% to 3.5%. For a variety of enhanced materials have different shrinkage
5.POM is a crystalline plastic, melting point clear, once they reach the melting point, melt viscosity decreased rapidly.
Specific gravity 1.43, melting point 175 ° C, tensile strength (yield) 70MPa, elongation (yield) 15%, (break) of 15%, the impact strength (notched) 108KJ/m2, (band gap) 7.6KJ/m2
Transportation and daily maintenance of plastic conveyor chains
During storage, the product must be placed into a roll not folded, turning once during placement should be on a quarterly basis
2.Different type, size layers together using the belt should
3.Type conveyor belt, structure, size, number of layers should be a reasonable choice according to the conditions
4.Feed direction along the direction of the tape should be, in order to reduce the impact on the whereabouts of the tape should be taken when the material
chute, reducing materials falling distance
Conveyor chains in use should note the following
1.Avoid roller is covered with material, resulting in ineffective rotation to prevent leakage of material between the roller and the tape card, pay attention to the
lubrication of moving parts,
2.Avoid starting with a over load
This industry requires very long conveyors for the big assembly lines. Some years ago this task could just be made by chains, but nowadays the modular
belts,
injected with technical plastics of great resistance, can carry it out, having as main advantages an initial low purchase cost and a minimum maintenance, as
well as the specific benefits of the modular system.

Rellwin supplies the Series LBPDP1005 style for conveying people on an anti-skid surface for conveyors that can exceed lengths of 100 meters.
Also the manufacturers of batteries can take advantage of our system, forgetting about the feared corrosion caused by the sulphuric acid, as well as the
manufacturers of tyres, who will avoid the metallic contamination of rubbers during the manufacturing process.
Our services

1. Warranty time: 1 year. The conveyor belt / chains / sprockets which supplied by our company could be exchanged when it have quality problems,such as it was broken in installing , the pin run out from chains or the chains parted . But if the user use it in a wrong way, we can not provide any goods for free .
2. Payment: T/T , L/C , Western Union or Paypal .
3. Lead time: 5~15 working days, subject to the order quantity.
4. Shipment: by sea, by air,door to door service for samples transportation.
5. OEM service : we have our own R.D team . If you want to purchase the belt which we have not or you have your own design , we would like to make mold for you for free , only have the condition of requiring continuous orders ,and first order must be more than 60 square meters .

Company and Productsinformationrelated:
Ningbo Rellwin IndustryCo.,ltd.