QunYing Screw is leading supplier of SCREW and BARREL in china,including designing,manufacturing and sales for these products,we can make any specification of extruder screw barrel and injection molding screw barrel for Haitian,Demag,Engle,Nigrobossi,KMD,NPM,BOY,HUSKY, Nippon Steel, Toshiba, Nissei, Mitsubishi and etc. We also can supply all types of screw and barrel according to your different requirements.
€
technology Specification of conical twin screw & barrel

1)Hardness After Hardening & Tempering:HB240-290
2)Hardness of nitride layer:HV850-1000
3)Nitrided Case Depth:0.45-0.7mm
4)Nitrided Brittleness:Less Than Grade 2
5)Surface Roughness:Ra0.4
6)Screw Straihgtness:0.015mm
7)Surface Chromium-Plating's Hardness After Nitriding:≥900HB
8)Chrominm-plating Depth:0.05-0.10mm
9)Alloy Hardness:HRC50-65
10)Alloy Depth:0.8-2.0mm
€The foreign material we used as following
*Germanysteel, GH113 ,2250 ,2842 ,1.8509 ,1.442 ,1.6582 ,1.6523 ,1.2080,1.4542,
*USAsteel, P20,420,L6,H13,W110,D3,A2,D6,O1,S1,M35,8620,3115,K52440
*Swedensteel, 718S,718H,S136,S136H,STAVAX,ASP-23,ASP-30
*AustraliaSteel, M202,M300,W302,K460,W300,K900,K100,W321
*Hardnesssteel, YG6X,YG 6A,YG 6,YG8N,YG8,YG8C,YG11C,YG 15,YT5,YT14,YT30
*JapanSteel, SKT 4,YXM 4,YXM 42,SNC 815,SK -3,SKS 3,and etc.
€Conical twin screw &barrel

Φ35/75,Φ37/75,Φ45/90,Φ45/97,Φ50/105,Φ51/105,Φ55/105,Φ55/110,Φ55/120,Φ58/125,Φ60/115,Φ65/125,
Φ65/120,Φ65/132,Φ70/140,Φ75/150,Φ80/143,Φ80/156,Φ92/188.
Screw diameter:Φ15mm-Φ360mmL/D=15-56

Length of screw and barrel/cylinder:8000mm

According to different material and plastic products to design different screw structure ,compress rate and L/D!
According to different material and plastic products to design different Barrel with exhaust system and IKV force load system!
€
Material & Processes of
conical twin screw & barrel
Alloy-steel of High-quality
1)38CrMoAlA
2)42CrMo
3)9Cr18MoV
4)CW6Mo5Cr4V2
5)Quality Duplex Stainless Steels
6)GH 113
7)Quality Powder Metallurgy Raw Materials
8)Cold/Thermal Spray Hard Metal process
9)Advanced nitriding Process
10)Corrosion & Abrasion Resistance Bimetal Spraying Process
| | |
| --- | --- |
| Steel Material | DIN 41CrA1Mo7 / AST M4140 / GB38CrMoAlA |
| Deepness of Nitriding Layer | 0.7 mm -0.9 mm |
| Hardness of Nitriding | HV900 - HV1,000 |
| Nitriding Brittleness | ≤Grade 1 |
| Chromate plating | Thickness 0.05 mm - 0.10 mm, hardnessHV950 |
| Special treatment | Carbide coating on screw flight and bimetallicbarrel |
| Screw straight tolerance | 0.015 mm/m |
| Surface roughness | Ra0.4μm |
If you have any inquiry, do not hesitate to inform us.
conical twin screw & barrel has been presented above, want more similar products, please click conical twin screw & barrel.
Our conical twin screw & barrel is good in quality and competitive in price. We manufacture conical twin screw & barrel and supply all size of screw barrel according to your requirement.
As per customer's demand,we can also supply below:
PVC/PE Film Blowing Screw; Blow Molding Screw; PS/PE/PP/ABS Sheet Extrusion Screw; PE Aluminum Plate;PPR Pipe Screw;EVA Extrusion Screw;HDPE High efficiency Screw;PET Straps Screw;XPS/EPE Foamed Screw;Granulation Screw,Vented single screw etc.
Technical Parameter
Base Material
1)38CrMoAlA(JIS SACM645);2)Cr12MOV(JISSKD-11) ;
3)4Cr5MoSiV1(JIS SKD-61) ;4)42CrMo(AISI4140)
Bimetallic Alloy Materials
1)Fe-based alloy2)Ni-based alloy/Deloroalloy
3)Co-based alloy4)NiCo-based alloy
5)Tungsten carbide/Wolframcarbide
Double-alloylevel
Level A - containing Tungsten of40%
Level B - containing tungsten of 25%
Level C - containing tungsten of15%
Surface Treatment
Heat Treatment
High FrequencyTreatment
Nitriding treatment(120Hours):
Depth of Nitrided Layer: 0.5-0.8mm
Hardness of Nitrided Layer: 900-1020Hv(HRC56°-65°)
HardChrome Plating treatment:
Thickness of Hard Chrome Plating Layer:0.05-0.10mm
Hardness ofHard Chrome Plating Layer: ≥950HV
Nickel alloyplating.treatment:
Bimetallic Barrel/Cylinder: Centrifugal Casting(Inlay Alloy)
BimetallicScrew: Plasma Alloy Coating Spraying
Depth of Bimetallic Layer: >2mm
Hardness of Bimetallic Layer: HRC55°-72°
Spraying corrosion wear-resisting dual metallayers
Basic information
Roughness of thesurface:Ra0.4um
Linearity of the screw: ≤0.015mm
Linear axis limit:≤0.02mm
Hardness afterHardening & Tempering: HB240-280
Fragility ofNitration:≤Twoclass
Material Application
1)GeneralPlastics
2)ABS,PA,PC,PE,PET,PP,PS,EVA,PU,PVC,U-PVC,etc
3)PA + GF(GlassFiber)
4)Flame-resistant Reinforced Plastics
5)Modified EngineeringPlastics
6)All kinds of Mixed Recycled Material(in Scrap or Granule), PVC +30% CaCo3, etc
€ Quality Certificate:
•100%Quanlity Inspection
As the conical twin screw & barrel are the important parts for plastic extruders and injection molding machine,they affect the machine performance and quality directly,therefore,QunYing established quality control system strictlyas ISO 9001:2008 International Quality System, our every production process is under strict inspection , Those provides solid foundation for our quality products.What we need to do is to make sure best quality of each conical twin screw & barrel.Till now,our screw and barrel has been sold to more than 40 countries in the world and enjoy a good reputation by our customers!

€ouradvantage
First one:Cretive in designs,our designing team is very strong,since we have unique culture to motivate them,in order to meetrequirement,we work closelyto our customer and market!

Second one:We have over 10 years' experience of manufacturing varied screws, barrels and accessories.We are keeping improving our production stytem day by day on the delievey,quality control,all the efforts have improved the customers satisfaction!

Third one: advantageous geographical position .We are located in China's screw Town-Jintang,Town which is in zhoushan city,near to Ningbo Port and Shanghai Port!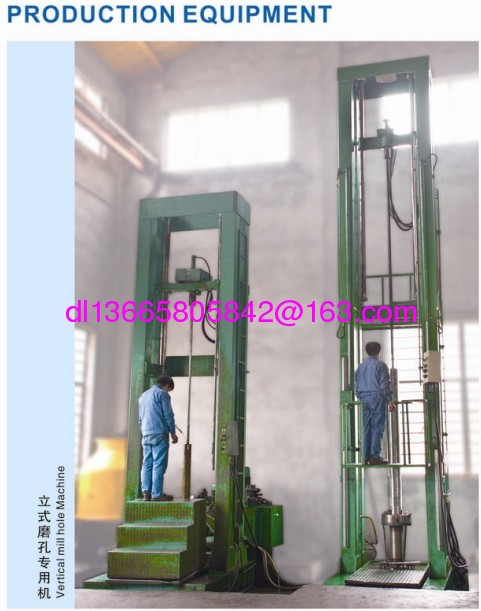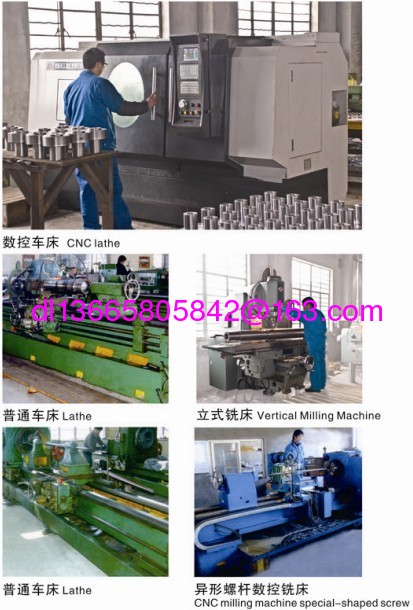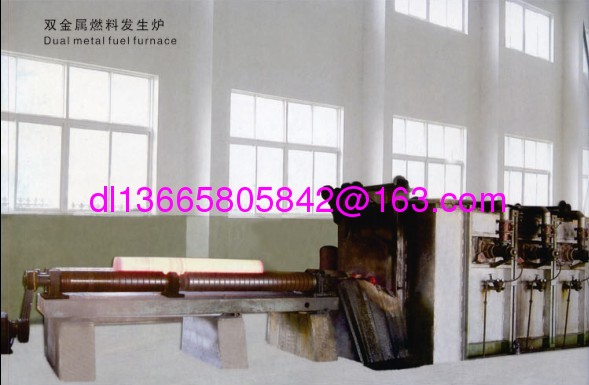 Products packing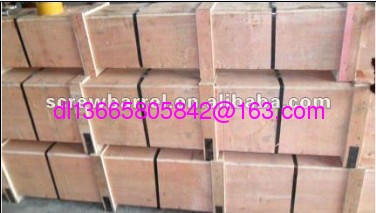 Our Certificate(ISO & SGS)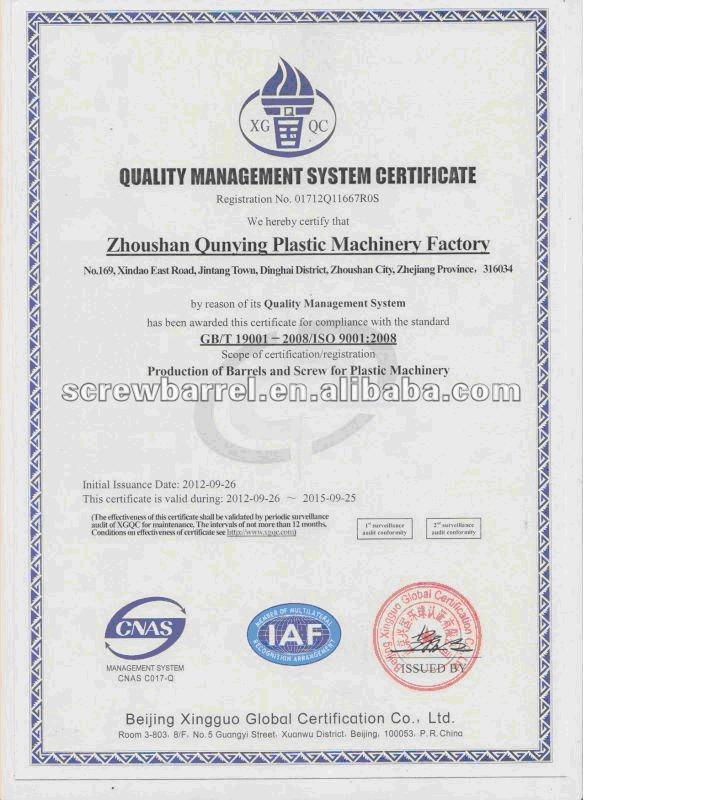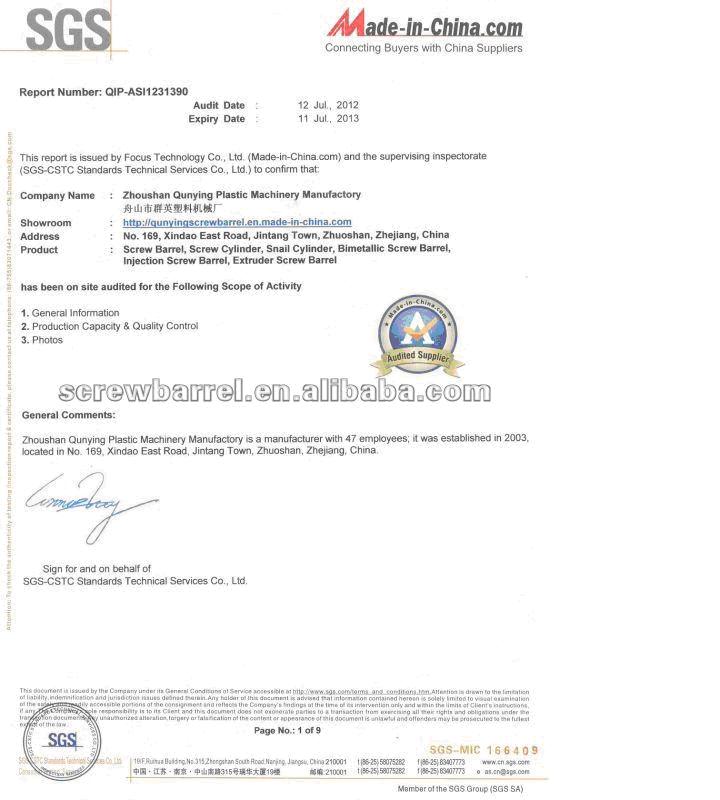 Great Service is Our Mission

High Quality is Our Obligation

Customer First,ContactUs Now!