USB Rechargeable LED Flash Light

1. Smart LED Light
2. LED Energy Star Light Bulbs
3. Dimmable LED Light Bulbs
4. Rechare direct from a computer or by simply plugging in the car
5. Fully extendable handle for conversion to flashlight / torch
6. High efficiency lighting for portable use
7. Remote control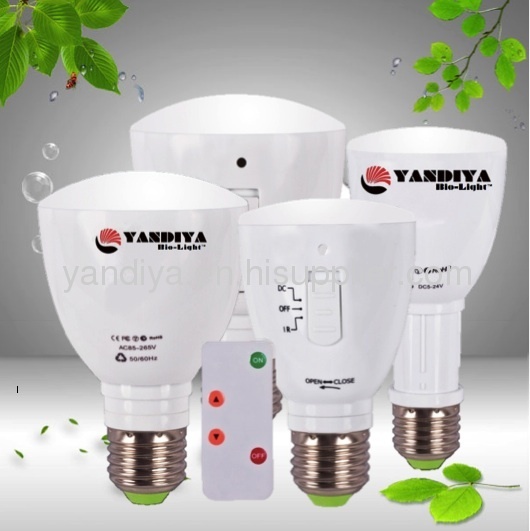 Established in 2010, Yandiya Limited is one of the leading manufacturers and suppliers specializing in producing and selling of LED Lighting and Rechargeable LED Bulbs to the international market because of this many leading importers and overseas manufacturers have turned to Yandiya for their markets. Not only for suppliers, but for manufacturing their own lighting products.

Our company expanded from a small office to a fully equipped manufacturing plant with 7 production lines. Now we have established two factories and a large modern sales and marketing office in the heart of Shenzhen to best serve our growing overseas market. An establishing our own branding Biolight, soon made us be a leader in our field, and a supplier that can guarantee quality.

Continuous growth and cooperation has also fulled our ability to constantly develop new technologies and new manufacturing processes that in turn drive the creation of high performance and rich feature products. Since quality is the heart and soul and our ultimate goal at Yandiya. We expect to supply products and parts with zero defects, making us the final step in quality control, not our clients. With high quality products and good services, Yandiya Limited has built a worldwide sales network and now our products are 90% exported to other contries.


Certification :
1.CE


2.PSE


3.RoHS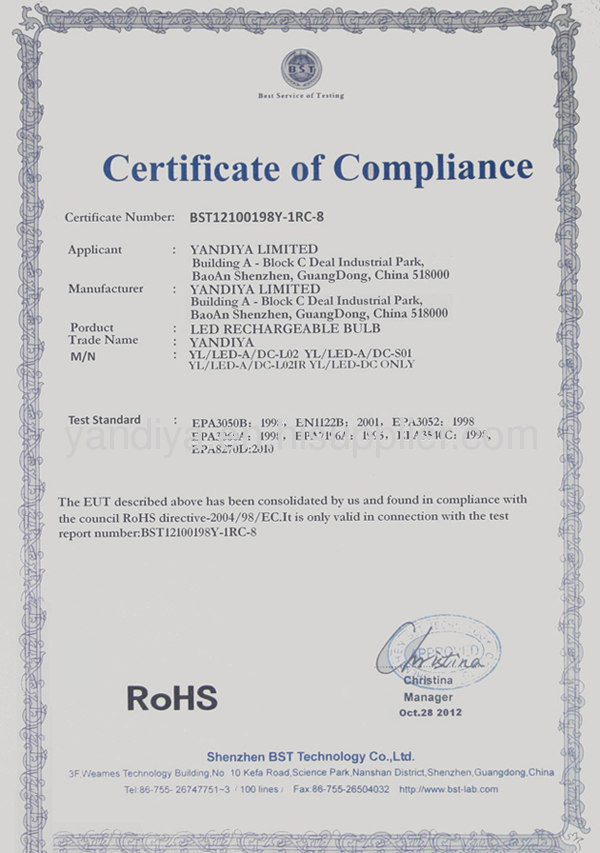 We hope to establish business relationship with large scale company from all over the world. If you would like more information, feel free to contact us.