Product name:Super 360 rotating magic mop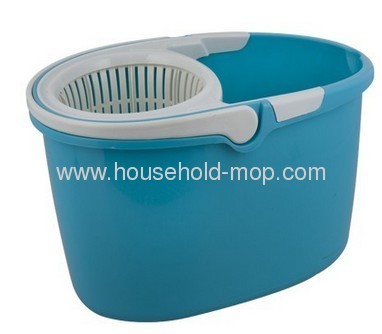 Super magic mop 360 as seen on tv
Item NO. AH006
Color for optional: Orange, Blue,purple
Material: stainless steel pole+ PP, ABS bucket+ Microfiber for mop head
Bucket size: 49x29x29cm (LxDxH)
N.W: 3.3kgs/pc
Packing size: 50x30x30cm (1pc per inner color box, without outer carton)
Loading qty: 620pcs/20GP; 1500pcs/40HQ (1pc/ctn)
INSTRUCTIONS:
1) Assemblying the mop head-place the head under the spinning disk. step on the disk, you will konw the mop head is attached when you hear it click.
2) Disassemblying the mop head-step on the white fiber pull the handel upward.

3)
Adjusting the angel of the handel-simply turn the handel left or right to set the angle that you want the spinning disk will rotate 360 degree.
4) Water level-Do not pour water overthe level mark on the bucket, to avoid water from overflowing.
5) Put the mop straight down in the spinning basket.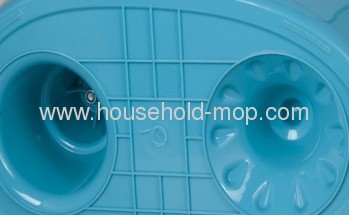 6)
Ensure all of the white fiber head is inside the basket.
7) Step on the pedal and spin the basket to dry the mop head.
8) Pull the non-slip grip downward and hold on the grip.
Commodity Characteristics:
1) Super effort-saving, time-saving and energy-saving
Innovative concepts, dehydration principle of design, has a strong cleansing effect,reaching 100 percent complete dehydration effect, Do not dirty your hands, do not charge physical, unplugged, simple operation, fit for adults and children
2) Wet and dry dual-use, extremely net, seamless, secure
New dehydration device, freely control the mop head's humidity, with cleaning, vacuum,water absorption effects, time-saving convenience, quick drying and more secure; New type of mop head design, can be arbitrary 360-degree rotation, uniform clean, easily get to anywhere; Unique cloth fibers, powerful cleaning, wear-resistant anti-bacterial and will not scratch floor surface.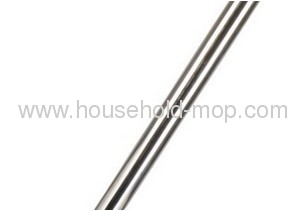 3) Easier, happier, healthier
Full use of ergonomic design, significantly reduce the load on hands, waist muscle, will not cause fatigue and bodily harm,Easily grasp, make the house cleaning fast, comfortable, more healthy.
4) Intimate supplementary package, easily change the refill head. The whole family cleaning, easily handled, save your time and save more money.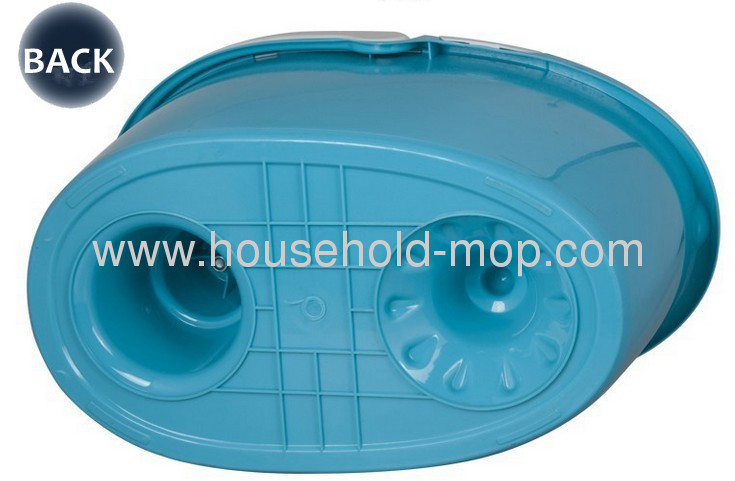 5) A group of multi-purpose, a full-function mop Sets
New type of dehydration device can be used as small dewaterer, applicable general fabrics,towels, socks and other small items.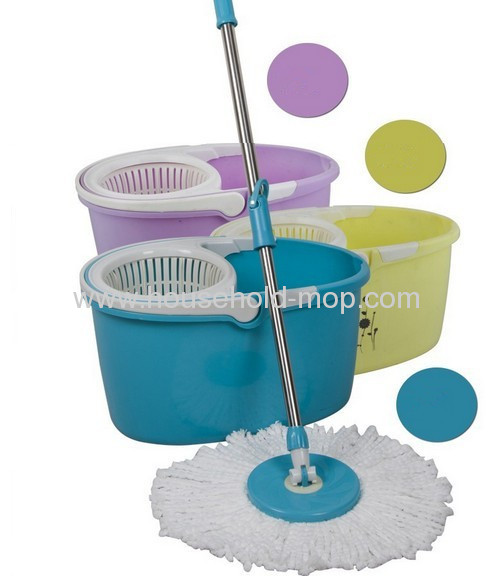 Applicable to residential or commercial, public space and other cleaning purposes, such as various types of floors, glass windows, such as car washing waxing the scope of any corner.
It's innovative design 360 rotating spin magic mop. The mop head moves 360 degrees and it can clean any place in your house, office and restaurant. It reaches and cleans narrow place that other can never or hard to reach such as between refrigerator and wall, washer and wall, window, blind, bathroom ceiling, wall and so on!! It also can be used as dust remover when it's dry. Not only that, you can wash your car as well! The micro fiber strands doesn't scratch your car surface!